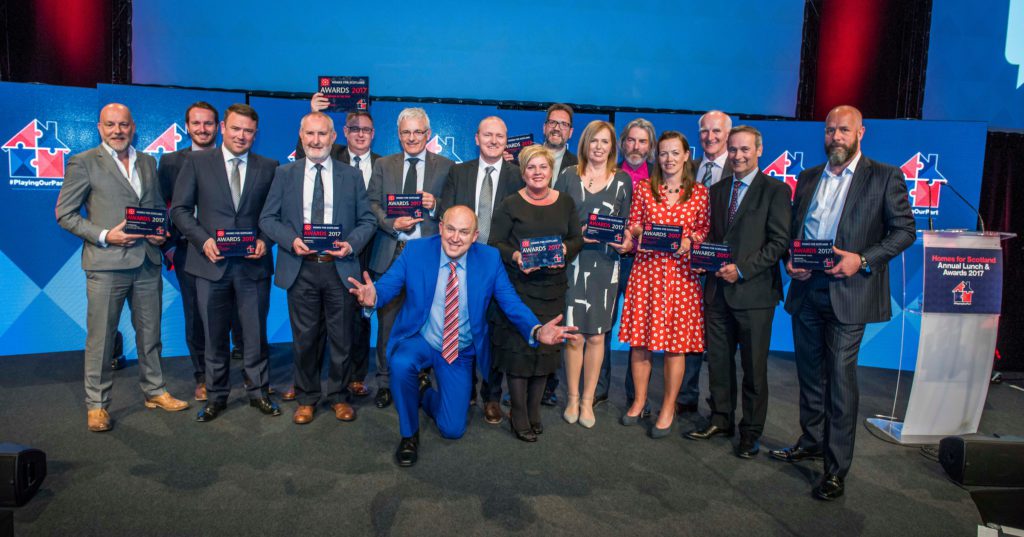 Barratt Homes has won the top award at the 2017 Homes for Scotland Awards.
The company was crowned Home Builder of the Year at the awards, which were recently held in Edinburgh.
The awards, hosted by comedian and actor Tim Vine, were to "recognise the achievements of those involved in delivering the wide range of homes Scotland desperately needs".
Judges praised Barratt Homes' "pride and passion" demonstrated by senior management during interview, along with its customer focus and commitment to Scotland.
Kareen Davidson, chair of the independent judging panel for a second consecutive year and former sales & marketing director at Bett Homes, commented, "With the rigorous judging process which is in place ensuring that Homes for Scotland awards are very much worth winning, I have been delighted to see the quality of entries increase year-on-year."
Kareen continued, "All of the finalists were strong contenders in their own right and all are therefore extremely worthy of recognition. This was reinforced by the judging process involving site inspections in the development categories, the introduction of interviews in the Supporting Organisation category and the need to demonstrate how the needs of a modern day family are met in the Home of the Year category.
She added, "Judging the awards has been a tough but rewarding job and we congratulate everyone who entered for their commitment and showcasing their achievements in helping to ensure we are building enough homes for Scotland."