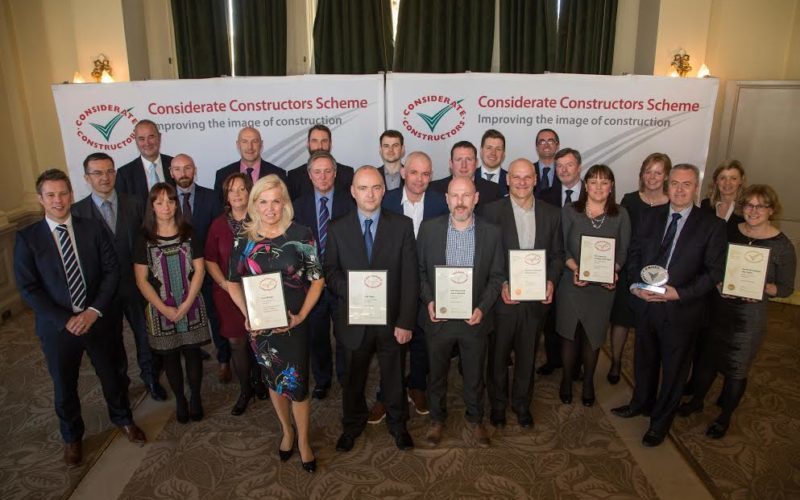 KIER Construction Scotland and North East is celebrating after winning eight awards – six of which were for Scottish projects – at the Considerate Constructors Scheme (CCS) National Awards at ceremonies in Edinburgh and Manchester.
The firm collected three gold awards at two of their education developments, The William McIlvanney Campus, which picked up two Golds and Garnock Community Campus. Kier also picked up two Bronze Awards for Cumbernauld Community Education Centre and Sheraton Park Student Accommodation and two Silvers for Marr College and Manor College.
Garnock Community Campus also received the runner up award for Most Considerate Site, an honour that is only given to 30 sites throughout the UK.
Brian McQuade, managing director of Kier Construction Scotland and NE said, "We're delighted that our sites have achieved such fantastic recognition throughout Scotland and the north east of England. This is a testament to the hard work that our team and clients put in to support the Considerate Constructors Scheme.
"Initiatives like this are vitally important in improving the image of the construction industry as we strive to encourage new and diverse talent into the sector."