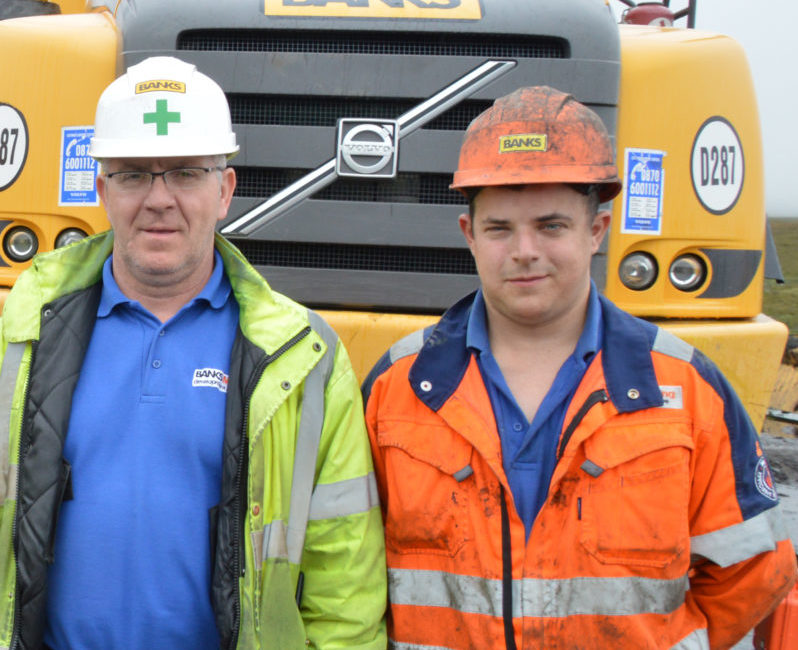 PLANS have been submitted for the restoration of an ex-coal mine in East Ayrshire.
Banks Mining has put forward the proposal for the Spireslack site, which has been empty since Scottish Coal went into administration four years ago.
If East Ayrshire Council consents, Banks said work would start upon completion of the restoration of the adjacent Ponesk surface mine, a project which is also being undertaken by the company and which could be completed by the end of this summer.
Jim Donnelly, operations director at Banks Mining, said he was delighted with the progress at Ponesk and hopes the firm will be given the opportunity to "finally restore" Spireslack.
He said, "For the local community, Spireslack is an unfortunate reminder of Scottish Coal's legacy and they simply want to see the land return to its previous state.
"Unfortunately, a lack of funding precludes a complete restoration but, similar to Ponesk, we have designed a scheme to provide maximum improvements from the limited resource available. It would also allow us to offer continued employment, as we would look to deploy the team of around 15 highly skilled and experienced restoration experts that have worked hard to transform conditions at Ponesk – while drawing plaudits for their methods of working."
Banks said the restoration project has been designed to "maximise opportunities" for the future use of the site, and will see the creation of a new landscape in keeping with the local area.
Professor Russel Griggs OBE, chairman of Scottish Mines Restoration Trust (SMRT) said, "This development is a significant step forward in the restoration of the Spireslack site. Since the site was left abandoned following the collapse of Scottish Coal, we have been at the core of the restoration planning process, working with all stakeholders involved to find solutions to the challenges this site presents to the surrounding community."