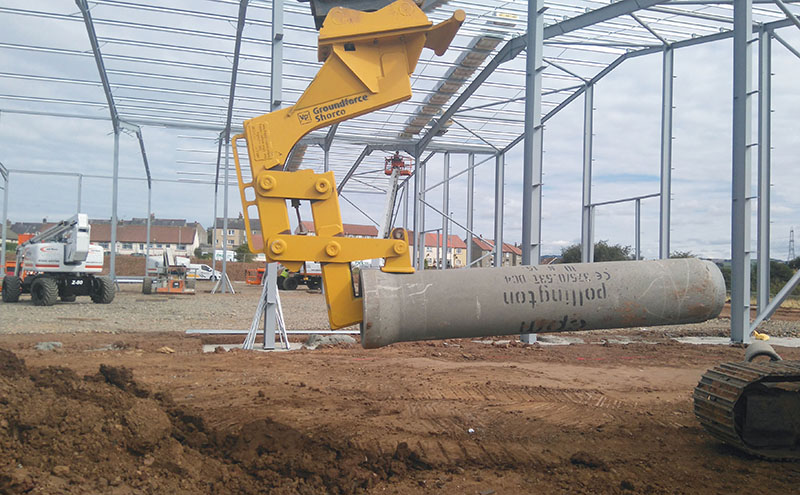 GROUNDFORCE has made two key appointments to support continued expansion in Scotland.
The construction equipment specialist has named Alan Best as Area Sales Manager while Stephen Hill has come on board as Technical Design Engineer to support the Scottish construction sector by developing temporary works design solutions.
Alan has worked in the shoring industry for 19 years and in the construction sector generally for three decades. Stephen worked as a Design Engineer for a competitor firm for 12 years. Both men, who started their new roles in the second half of last year, have huge experience in their respective fields and claim to have been attracted by Groundforce's ambitious plans and product innovation.
The company has supplied equipment for many high-profile projects including the on-going Shieldhall Tunnel scheme in Glasgow and the South West Scotland Transmission Line. Since 2012, Groundforce has also been a framework supplier to Scottish Water, which accounts for a significant part of the firm's business north of the border.
Groundforce supplies a range of Trenching and Shoring equipment systems including trench boxes, trench sheets and piles and light and heavy duty hydraulic bracing and strutting systems.
"Groundforce is a fast moving, progressive, ambitious company," Alan told Project Scotland. "As far as product innovation is concerned, Groundforce is streets ahead of competitors. How they manage customer relationships is also impressive. The company has an awful lot of repeat business and a lot of loyal customers out there."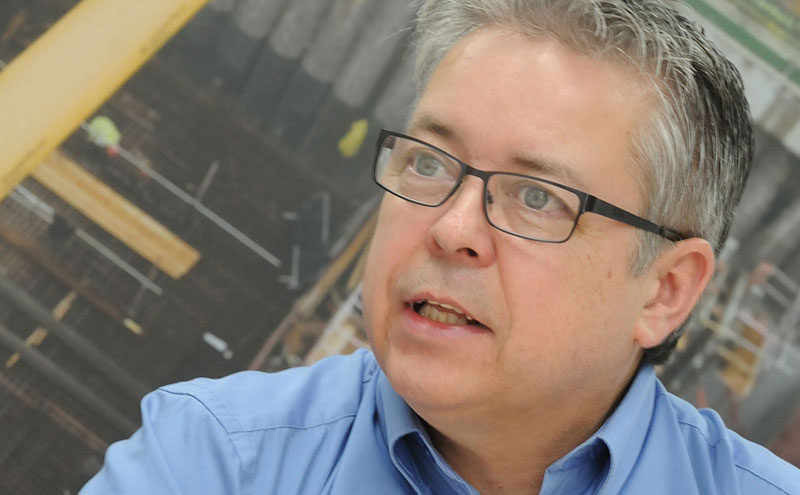 One of the other aspects that enticed Alan to join the firm was the intention to create a dedicated engineering facility in Scotland. Previously, engineering backup was carried out from a central location in Leeds. But a new department in Coatbridge, headed up by Stephen Hill, will allow engineers to provide a more local touch.
Stephen, who lives in Coatbridge, said he "jumped at the opportunity" to be involved when he found out the facility was to be based in his hometown. "It was time to expand the engineering (side of things) and bring engineering closer to the customer," Stephen explained. "A local engineering team is a big benefit to the company. If there's an issue on site, we can get out and help solve any problems. The office in Coatbridge looks to focus engineering resources where required. What's driving that is change within the industry. It used to be that most temporary works equipment would go out without a design; the customer would just take off-the-shelf products.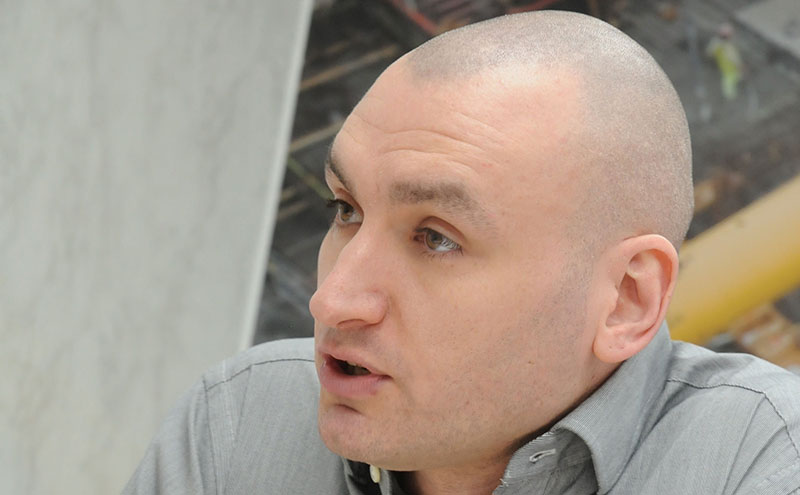 "Now, even with simple trench boxes, customers are looking for a design. A big reason for that is to do with CDM and a lot more temporary works coordinators on site. They're looking for at bit of backup to reduce their risk."
This development means every design is bespoke – something that is a major advantage in an increasingly competitive market.
"An ever-changing market is challenging and one thing Groundforce is very good at is keeping pace with the times and adapting to changes in things like health and safety legislation," Alan added. "The sector is relatively buoyant. Groundforce had a fantastic year last year; I think it's fair to say last year was one of Groundforce's best years in Scotland.
"My early impressions have been very positive. We've got an experienced team here, which is also impressive and a great selling point for me. What I always felt about Groundforce was that they were first to market with so many products.
"The R&D is engineering and sales-based. There's a committee that meets up periodically and has a broad range of engineers from across the company. Even with existing products, we're looking at on-going modifications, asking if it can be improved or expanded upon.
"I like the Groundforce approach. My philosophy is very much that the easier we can make the actual journey of a customer, the more they will want to come back and deal with us. It's very much that philosophy that is here."
Examples of Groundforce's product innovation include the MAP box, described by the firm as an aluminium trench box that can be configured to form a two, three or four-sided box, in two different heights. The product is designed to fit in the back of a van and be installed without the need for large excavators.
Groundforce also supplies Waler End Bearers (WEB), which are used in conjunction with aluminium walings and allows trenches to be closed off with sheets on all four sides.
With site safety paramount, the latest product is SheetMaster, a three-in-one system that pitches, drives and extracts trench sheets – tasks that previously would have required three different pieces of equipment.
"A lot of the products evolve from discussions with customers and what they'd like to see," Stephen added. "Our dialogue with Scottish Water and George Leslie Ltd led to innovation of offset handrails for on top of trench boxes. This allows for the handrail to be installed away from the excavation, lifted and put in place. Before, an operator would have to walk up to the exposed box and install the handrail."