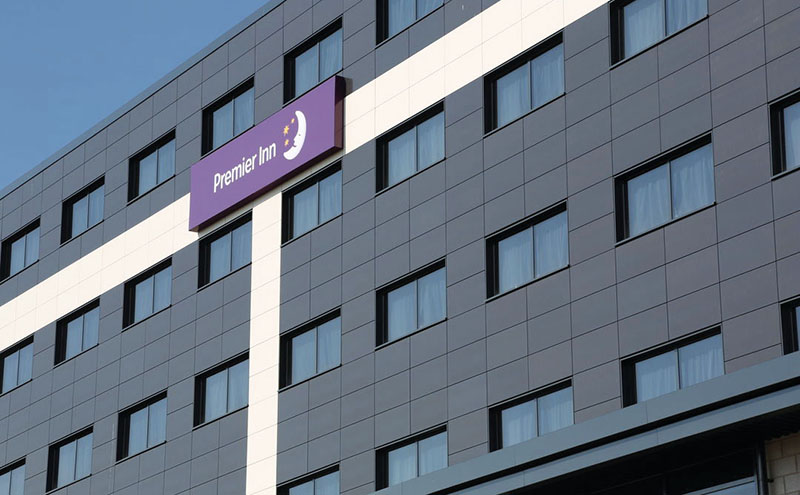 A new range of aluminium doors and windows from Senior Architectural Systems has been described by the firm as providing the "perfect solution" for keeping heat in and noise out.
As well as offering "some of the lowest U-values available on the UK market", Senior said it has seen an increase in demand for its PURe® aluminium windows from specifiers choosing the system for its "exceptional acoustic properties". This trend has been reflected in Senior's order book, with the PURe® system chosen for use on a number of hotel contracts, including several new schemes from Premier Inn.
One recent contract where the PURe® aluminium system's acoustic performance was key to its specification is the Feethams Leisure development in Darlington, which features a cinema, various restaurant units and a new Premier Inn hotel. Senior's PURe® windows were specified throughout the scheme.
Simon Niven, director of Niven Architects, said the acoustic performance of the glazing system was paramount. He explained, "The scheme is positioned next to the inner ring road of Darlington so getting the acoustic properties right was crucial to the success of the scheme. Our senior architects looked at many options as part of the design and technical delivery process and Senior's system was deemed to be the best of what was out there."
Senior's PURe® windows were also chosen to complete the sympathetic refurbishment of a Grade II Art Deco building in the heart of Newcastle to create a new Premier Inn hotel. With the comfort of the hotel guests a prime consideration, Senior said the "exceptional acoustic and thermal properties" of the patented PURe® aluminium casement windows were key to its specification.
"Awarded a UK patent, Senior's PURe® range of aluminium doors and windows has the potential to achieve U-values as low as 0.71W/m2 K when calculated as a commercial CEN standard window and 0.93W/m2 K when calculated as a CEN standard door," the firm said.