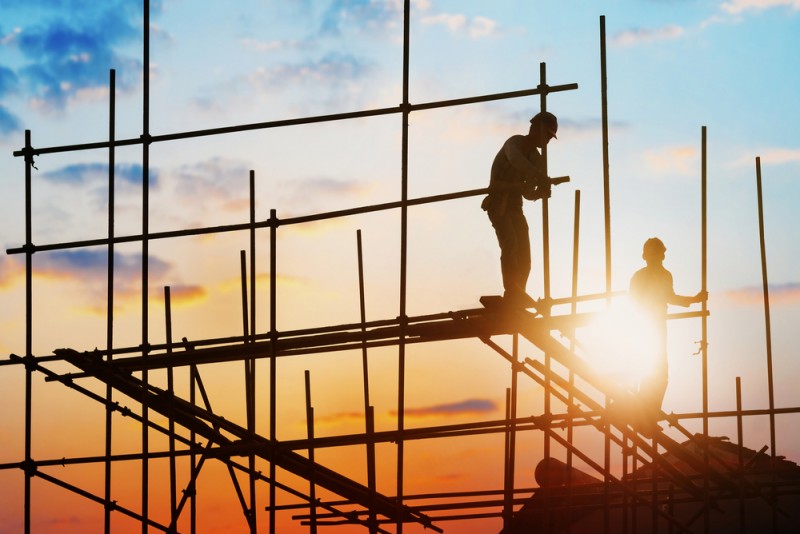 NEW figures have revealed that Scottish construction SME workloads for Q1 2017 rose faster than at any time since before the global financial crisis.
Other findings from the Federation of Master Builders' (FMB) latest State of Trade Survey include that half of construction SMEs are predicting increased workloads in the coming months, while just 5% expect activity to drop.
It's not all good news though, with 85% of builders braced for material prices to rise in the next three months.
Gordon Nelson, director of FMB Scotland, said this is the fifth consecutive quarter that Scottish construction SME workloads have risen.
"At a time of growing concern about the strength of the Scottish economy, the robustness of the construction SME sector is a definite good news story," he added. "Even more encouragingly, the number of enquiries for future work has risen solidly and one in two firms are now predicting that their workloads will continue to rise in the coming months.
"This is not to say that the last three months have been without their challenges. Builders have experienced sharp rises in material prices since the depreciation of sterling in June last year and the subsequent spike in the cost of imported materials and products.
"Added to this is the rising cost of skilled labour which continues to be exacerbated by the ever-worsening skills shortage. The overwhelming majority of builders expect these trends to continue resulting in further increases in output prices in the next quarter – in layman's terms, this means that builders will have to pass on these costs to the consumer.
"The biggest concern for builders, however, will be the prospect of weakening consumer confidence. The risk of economic uncertainty impacting on consumer spending was already present due to confirmation of the UK's departure from the EU and the possibility of another Scottish independence referendum in the medium term. Now that home owners will also be factoring in the UK General Election, Scottish builders may well temper their optimism."