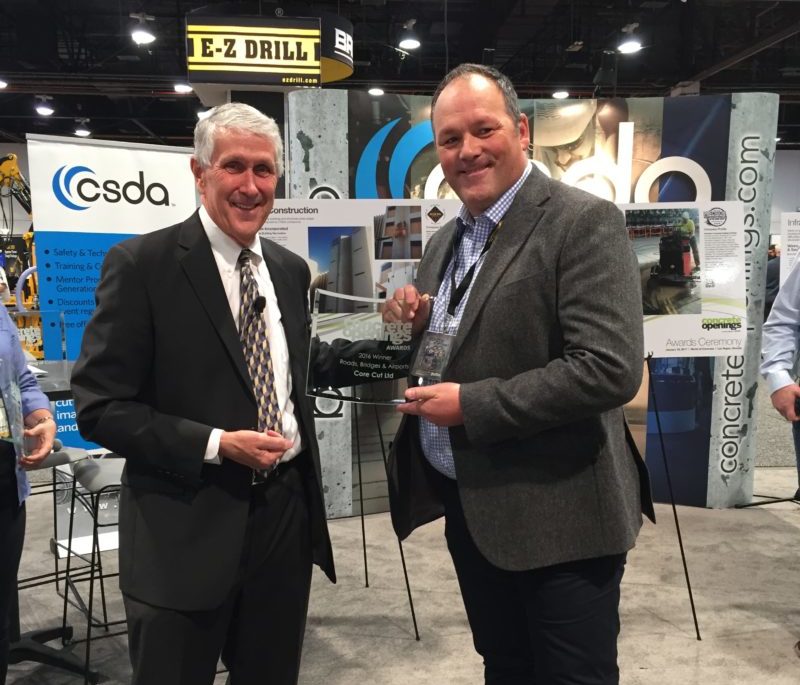 A Broxburn-based diamond drilling specialist has won an award in America for its tunnel upgrade work on Glasgow's Queen Street Railway Station.
Corecut said the £1.25 million infrastructural work was the largest diamond drilling project undertaken in Scotland to date, and was completed on budget and ahead of schedule.
The company's work has now been recognised with an award at the Concrete Openings Awards, held in Las Vegas as part of the World of Concrete trade show.
Judges considered 16 shortlisted jobs based on their pre-planning, use of innovation, degree of difficulty and quality requirements – and Corecut scored highest in the Roads, Bridges & Airports category.
Last year, Corecut led the project to remove 10,000 tonnes of concrete slabs as Queen Street's tunnel underwent "significant" improvements. The company worked seven days a week to remove almost a kilometre-long concrete slab track.
Once the tunnel upgrade had fully commenced, Corecut worked nearly 900 man days on site without a lost time incident.
Finlay Crocker, MD of Corecut said of the award, "This represents a very pleasing validation of our hard work on the Queen Street Station tunnel upgrade. To be recognised on the international stage by leading industry judges is a real testament to the quality and work ethic of our team who toiled 24/7 across almost 100 days in very difficult conditions.
"The awards are nothing less than a gathering of the best in the business, and we were proud to join that elite group of contractors in Nevada. The fresh recognition also serves to vindicate our strategy as a business, and we are working hard to replicate that success as we look forward to more significant project wins in 2017.
"Quality, precision, and continuous innovation remain at the heart of every stage of our operation as we look to deliver the best possible solutions."