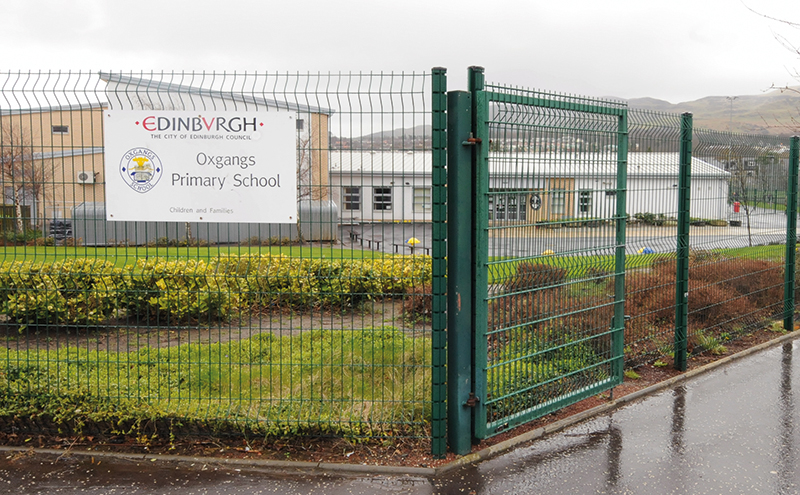 BUILDING defects similar to those found in Edinburgh last year have been discovered in dozens more schools across Scotland, a BBC investigation has found.
17 schools built under a Public Private Partnership (PPP) scheme were temporarily closed in the Capital last year, and required remedial work, after a wall collapsed at Oxgangs Primary. An independent report found that the wall collapsed due to "poor construction and inadequate supervision" and that the issues identified in Edinburgh "are likely to be more widespread".
In the wake of the situation in Edinburgh, BBC Scotland asked all of the country's local authorities if repair work involving wall ties or significant structural issues had been carried out at PPP-built schools, or others built under schemes such as non-profit distributing (NPD) or design and build in the past 18 months.
The findings revealed that work was done at 71 schools in 15 local authority areas. The BBC revealed 11 councils said they hadn't done "intrusive surveys" while Highland Council hadn't responded to freedom of information requests, so that figure could potentially be even higher.
23 schools in Glasgow required work – 22 PPP-built schools and one done under design and build. The BBC probe also revealed that defects had been discovered at five schools in Aberdeenshire, four in Angus, five in Argyll and Bute, two in Clackmannanshire, three in Dundee, four in East Lothian, two in Fife, three in Inverclyde, one in North Lanarkshire, 10 in South Lanarkshire, three in Stirling and three in West Lothian.
A report into the Edinburgh schools was led by Professor John Cole CBE. Other key findings in that report included "insufficient independent quality assurance and poor record keeping by City of Edinburgh Council and Edinburgh Schools Partnership" and "ineffective quality assurance measures within the construction industry".
The report contained recommendations for City of Edinburgh Council, as well as other public and private bodies, and the construction industry on areas such as procurement, construction, training and recruitment, the role of building standards and independent certifiers and the sharing of information.