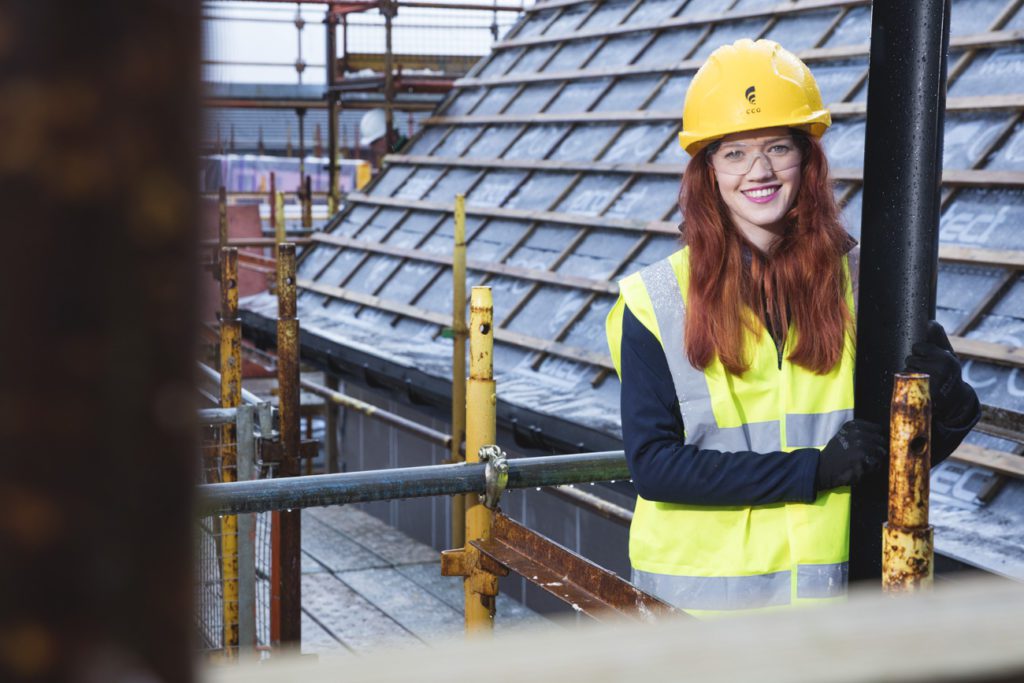 Glasgow-based construction firm CCG (Scotland) is looking to encourage more women to pursue careers in the industry by taking part in Bring Your Daughter to Work Week, which is taking place from 24-28 April.
The initiative was organised by WISE with the aim of introducing more girls into careers focusing on science, technology, engineering and maths.
21-year-old Hanna Muir, from Stepps, joined CCG in 2012 as an apprentice plumber and undertook a four-year training course, which included an SVQ level 3 in plumbing and gas. Hanna, whose stepfather also works with the company, has since progressed to become a trainee plumbing foreperson. She is currently working on a large building project at Dougrie Drive in Castlemilk for the Wheatley Group.
Hanna said, "My stepfather works for CCG and when the position came up for an apprentice plumber I knew it was something I wanted to apply for. CCG are a great company to work for but there is no question that the construction industry on the whole is a male dominated one – it would be great to see more females in building and construction-based roles.
"I'd really recommend that other females take part in this initiative and consider a career in the building industry. Over the next few years I want to continue working up the ladder and I'm looking forward to some exciting years ahead, getting to know my trade even better and exploring all the opportunities that that brings."
Alastair Wylie, chairman and CEO at CCG, commented, "We believe in equality at CCG and we are always trying to do more to encourage women into construction-based roles. This WISE initiative is all about increasing participation of females and we hope that lots of our employees take part in it and enjoy bringing their daughters to work for the week."