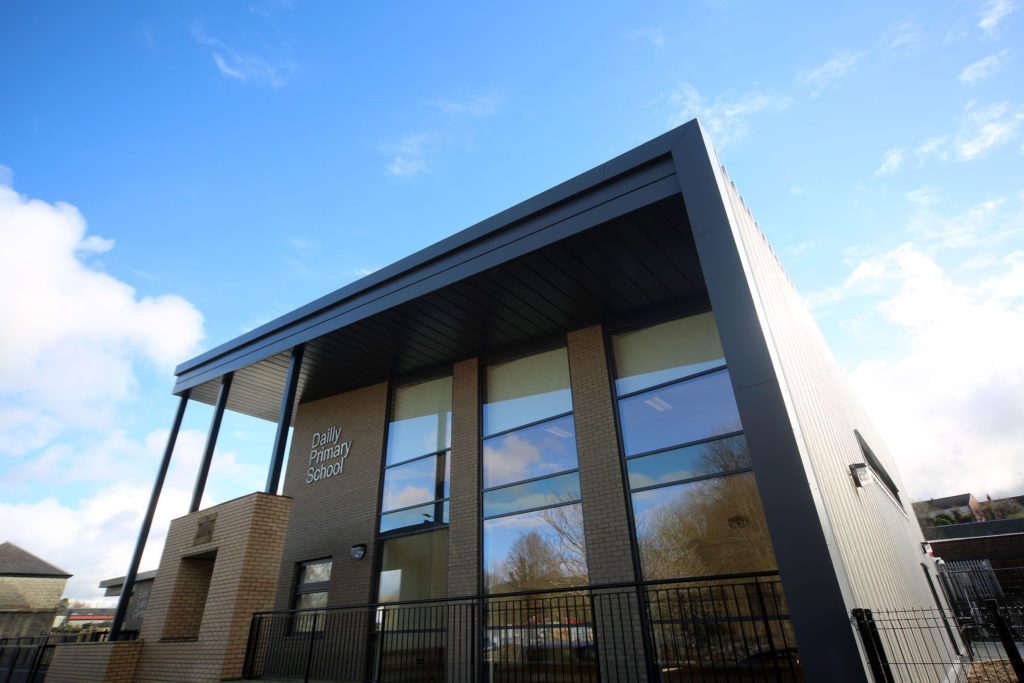 A new school for a rural South Ayrshire village has been completed by construction and infrastructure partnership hub South West.
The new two-storey Dailly Primary School has replaced three separate buildings and has space for 100 pupils.
The project was a collaboration between South Ayrshire Council and hub South West, which "enables cost-efficient design and construction of new infrastructural facilities in the region".
Morrison Construction carried out construction work and the project was delivered on time and on budget.
Councillor Margret Toner, portfolio holder for lifelong learning, commented, "This fantastic new building will act as a resource for the whole community, with generations of children standing to benefit from a bright, new school that will transform the standard of education.
"We are committed to helping our rural communities to thrive and this new school forms part of a much wider programme of investment across South Ayrshire that is helping to deliver a lasting legacy through a modernised schools portfolio.
"A fortnight ago we celebrated the opening of Tarbolton Community Campus and in a few weeks we look forward to the doors opening at the new leisure facility in Girvan."
Michael McBrearty, chief executive of hub South West, added, "Dailly Primary School is a wonderful state-of-the-art facility that I'm sure all pupils and teachers will enjoy.
"Dailly is the third of four projects we will have delivered on behalf of South Ayrshire Council in four months: Marr College Phase-1 was handed over in December 2016 and the Tarbolton Community Campus in February this year.
"The fourth consecutive project is the much anticipated Carrick Leisure Centre (the Quay Zone) which is due to handover at the end of this month.
"It has been just under a year since contracts were signed and work began, so it is great tribute to partnership working that we can now celebrate the finished result. The new campus will be a great asset."