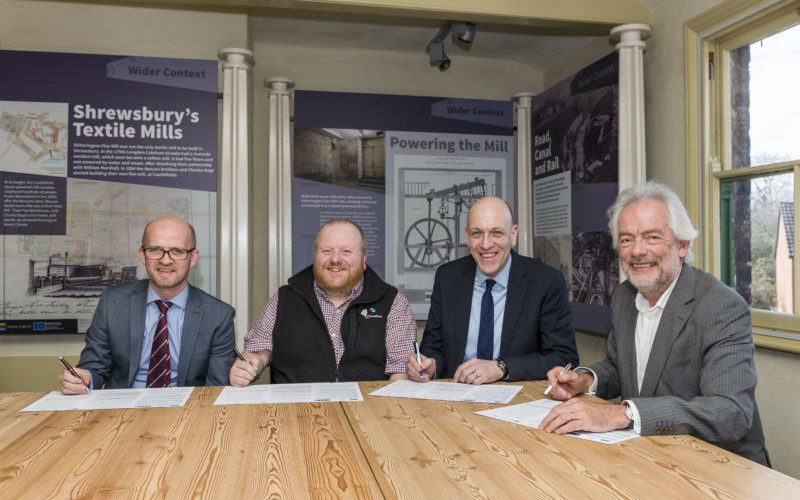 THE CITB has teamed up with the Scottish Government's Historic Environment Scotland, Historic England and the Welsh Historic Environment Service (Cadw) to help boost heritage construction skills.
The 'Strategic Skills Partnership Agreement' was signed to launch an action plan to equip the construction industry with the tools for the "continued and sustainable use" of traditional building stock. There are over 6.5 million traditional buildings (pre-1919) across Britain.
CITB said the four partners will work towards integrating the knowledge and skills for working on traditional buildings into mainstream construction training by:
Supporting the reform of further education and apprenticeships to meet the needs of the heritage construction sector and boost apprenticeship numbers;
Increasing the uptake of training related to traditional buildings leading to qualifications to match the individual's skill level;
Supporting employers to attract and retain people by setting out opportunities and entry routes that exist within the heritage construction sector.
Mark Noonan, industry relations director for CITB said, "This is a milestone agreement and one that is crucial to ensuring we have the right skills in place to conserve, repair and maintain our traditional building stock.
"We want young people to see that you can have a great career working with traditional buildings. Indeed, our current Apprentice of the Year, Sophie Turner, is a stonemason who learnt her trade working on a medieval church."
Dr David Mitchell, director of conservation at Historic Environment Scotland added, "Access to knowledge, skills and materials are at the heart of ensuring that our traditional buildings continue to contribute to the sustainable growth of our economies. This agreement will ensure that we work together to help our colleagues in the construction industry equip themselves with the skills required to take our traditional buildings in to the future."