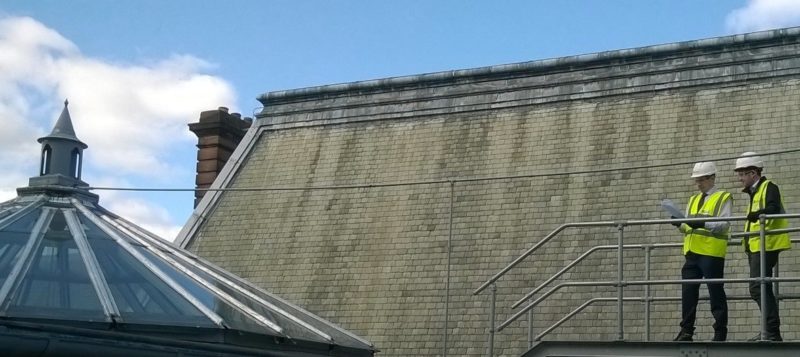 KIER is opening a record seven sites to the public for Open Doors Week 2017 to help attract the next generation of Scottish construction workers.
Open Doors Week takes place from Monday 27 March to Saturday 1 April.  This year's theme is careers in construction, with Kier aiming to demonstrate the range of opportunities available in the sector.
Kier sites are opening across the country from as far north as Aberdeen to as far south as Ayr. Projects include the restoration at the Glasgow School of Art, the refurbishment of the Aberdeen Music Hall and several new build secondary schools in Ayrshire.
Brian McQuade, managing director of Kier Construction Scotland explained, "We have been involved in Open Doors for five years now and this year, we're making more sites than ever available to the public. With the well-documented skills shortage in the industry, this year's theme of careers in construction is particularly appropriate as it gives us the opportunity to take people behind the scenes of a construction site and really demonstrate the huge breadth and diversity of roles available." 
Bookings can be made through the Open Doors 2017 website. The full list of Kier sites taking part in Open Doors week is as follows;
–       Aberdeen Music Hall
–       Ayr Academy
–       Clyde Gateway East business park, Clyde Gateway
–       East Ayrshire Learning Campus, Kilmarnock
–       Edinburgh College of Art
–       Glasgow School of Art
–       Marr College, Troon