HOUSEBUILDER Mactaggart & Mickel Group has announced it has renewed its sponsorships with two of Scotland's top swimmers.
Andrew Mullen (20) and Mark Deans (20) have signed deals to receive continued support from the firm. As a Paralympian, with one silver and two bronze medals from Rio 2016, Andrew from Newton Mearns in Glasgow is working towards the 2020 Paralympic Games in Tokyo. He also has his sights set on the 2017 Word Para Swimming Championships in Mexico City.
He said, "Being born and raised in Glasgow makes the support from Mactaggart & Mickel Group all the more special, especially following an already successful year with them. I'm looking forward to continuing our relationship and can't thank them enough for their unwavering commitment in 2016 and now." 
Mark Deans from Jordanhill in Glasgow is a leading open water swimmer and a member of the City of Glasgow Swim Team, Scottish Open Water Swim Team and British Open Water squad. He became the first ever champion of the Red Bull Neptune Steps, a title he has held for four consecutive years with his most recent win taking place in Glasgow against more than 300 competitors. He is now working towards qualifying for the 2017 European Open Water Championships and 2018 Commonwealth Games.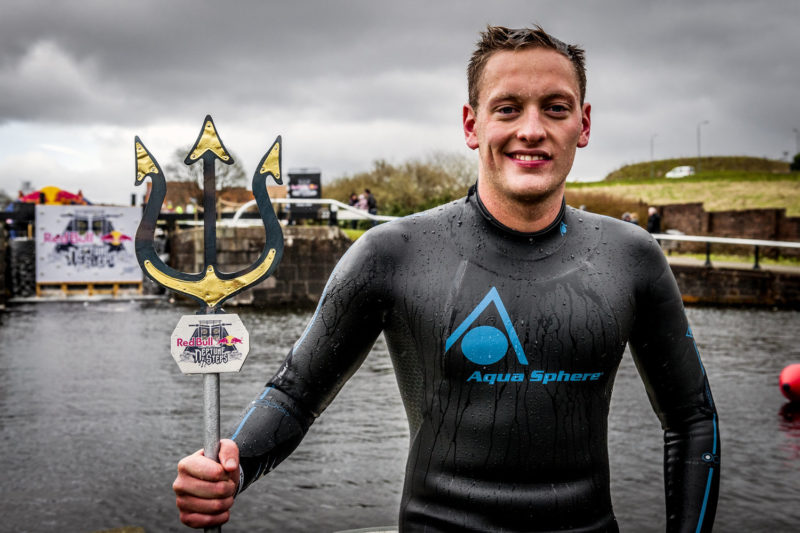 Mark said, "The funding from Mactaggart & Mickel Group allows me to focus on my training, dedicating as much time as possible to my development. Their assistance really does mean the world to me and I look forward to progressing in my career with them behind me."
Ed Monaghan, chief executive of Mactaggart & Mickel Group added, "It is a privilege to support such committed and talented young swimmers like Mark and Andrew. They are fantastic role models for aspiring Scottish athletes and worked with our team seamlessly throughout their sponsorship last year. We look forward to continuing our success together, introducing them to more of our own teams, and watching their progress as they train for their next events."