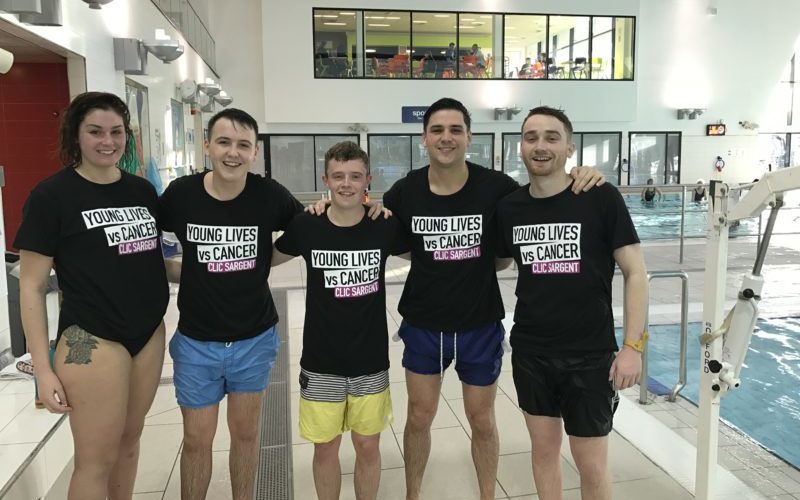 FIVE big-hearted BAM Construction graduates have been raising cash for charity by taking part in a swim-a-thon challenge.
Each year the firm challenges its graduates to consider a project which would "Enhance Lives" in some way and this year's team decided to take on the swimming challenge despite being novice swimmers.
The event was held in the Michael Woods Sports & Leisure Centre in Glenrothes, with each team member swimming 2k – 80 lengths of the pool – resulting in a combined total distance of 10k.
£1,830 has been raised for CLIC Sargent.
Organiser Jai Thomson, a trainee project surveyor said, "None of us were keen swimmers but we wanted to do something new and it seemed like a good idea at the time.
"We had a couple of weeks training but it was really much harder than we anticipated. It feels really good to have achieved our goal and we received great support from BAM who got behind us and are really proud of our achievements".