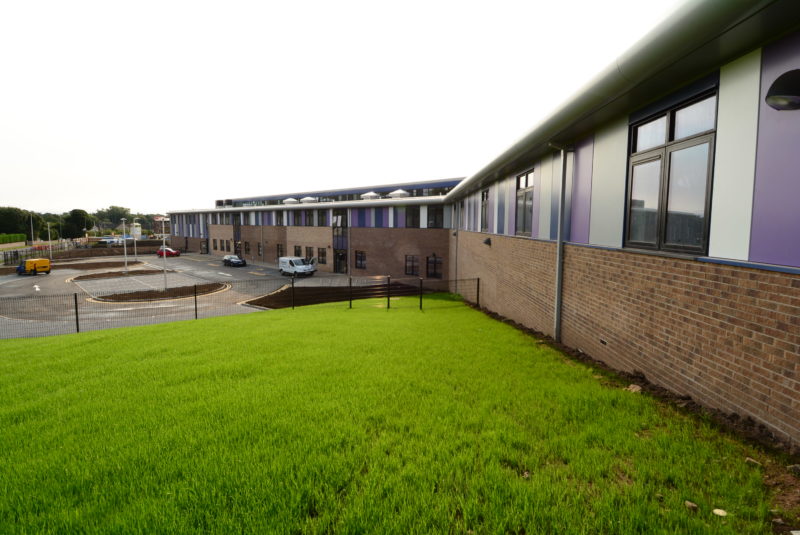 THE new £8.1 million Sidlaw View Primary and Jessie Porter Nursery building in Dundee has officially opened.
Construction was carried out by Robertson Tayside, with the new school forming part of a larger campus redevelopment project that will also include the replacement for Baldragon Academy. Up to 400 pupils will be able to attend the new two-storey school, which also includes a dining and assembly hall, production kitchen, gym hall, offices, an IT suite and drama and music provision.
Kevin Dickson, regional managing director at Robertson Tayside said, "It's been a pleasure to carry out the combined primary school and nursery, which we delivered under Scape Group's National Major Works framework.
"The new Sidlaw View offers real value to the local community, with the facilities installed giving children the best start to their education experience. The completion marks the beginning of the overall campus regeneration which, when completed, will be an exemplary centre for learning."
Mark Robinson, chief executive of Scape Group added, "Investment in schools and modern facilities is vital, not only to the local community and economic growth but most importantly to ensure students have the best possible learning experience. What we have delivered collaboratively with Robertson, Sidlaw View Primary and Jessie Porter Nursery is a great example of what can be achieved in terms of quality and design and we are excited to see the students strive in their new environment."