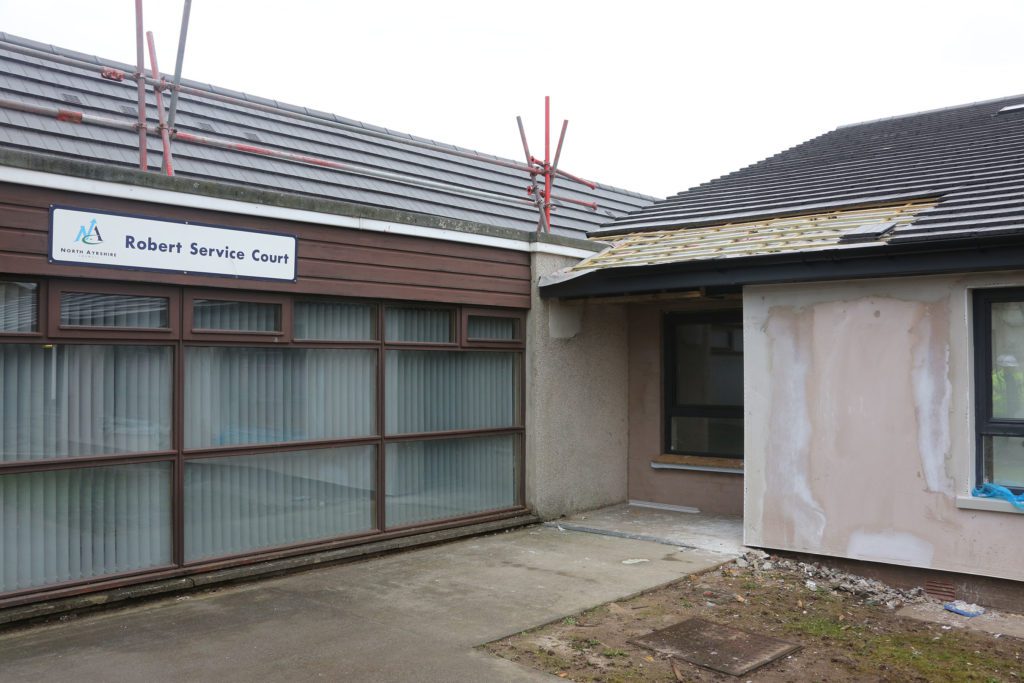 Ayrshire-based building services firm James Frew is set to completely refurbish a sheltered housing development in Kilwinning.
The £2.6 million refurbishment of Robert Service Court is being carried out on behalf of North Ayrshire Council.
Refurbishments are to include a complete mechanical and electrical refit, a new roof, insulation throughout, new doors and windows, kitchens, bathrooms and a new heating system.
External upgrades will include improvements to surrounding paths, gardens and parking areas, as well as the installation of new ramps.
The development is currently made up of 23 apartments and common areas and will be transformed to create 22 one-bedroom homes and one two-bedroom property.
Roddy Frew, Managing Director, James Frew, commented, "The accommodation was built in the seventies and by the time we have finished it will be unrecognisable.
"It's a very sensitive refurbishment as many residents are elderly and we're moving four people at a time into an onsite temporary apartment until their properties are ready. The transformation will be significant and provide far greater energy efficient homes."
Work is already underway and is due to be completed in August this year.