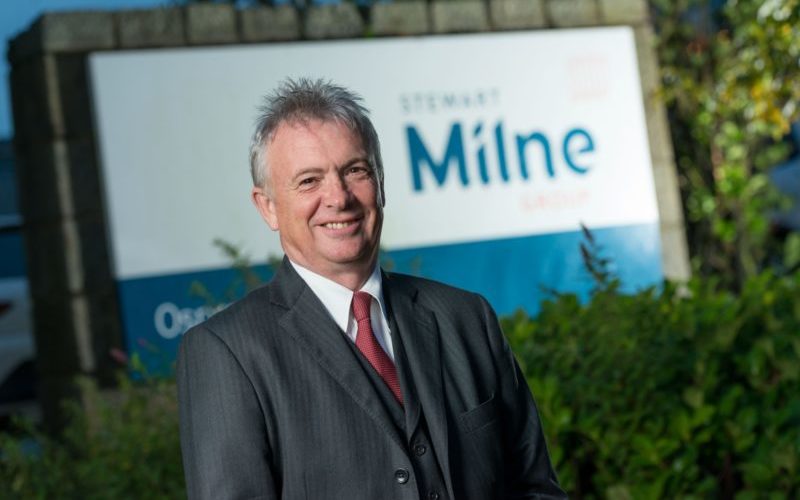 STEWART Milne Homes has been awarded a 5 star customer satisfaction rating.
The Aberdeen-headquartered housebuilder has been honoured by the Home Builders Federation (HBF) with the independent industry accolade, which recognises firms who achieve over 90% customer satisfaction scores from customers who bought a home in the last year.
The number of stars is based on homeowner feedback in a National New Homes Survey of customer satisfaction, conducted by the National House-Building Council (NHBC). The survey covered the year to the end of September 2016 and is one of the largest of its type undertaken in the UK.
Glenn Allison, chief executive of Stewart Milne Group said, "This award recognises the company-wide effort in the planning, construction, marketing and sales of our homes in Scotland and England. But more importantly, it provides an independent assurance on the quality of our homes and the service we provide to home buyers.
"We have worked extremely hard to achieve our five star status and we are proud to have been awarded this accolade, especially as it comes from our customers views. We will continue to deliver quality homes backed up by exceptional customer service."
Stewart Baseley executive chairman of the Home Builders Federation added, "The Customer Satisfaction and Star Rating Scheme is an accepted, robust and independently assessed measure of customer service. Achieving the highest levels of satisfaction is a huge challenge that requires commitment from everyone in an organisation from top to bottom. To do so whilst increasing output, to help address our acute housing shortage, is especially commendable."