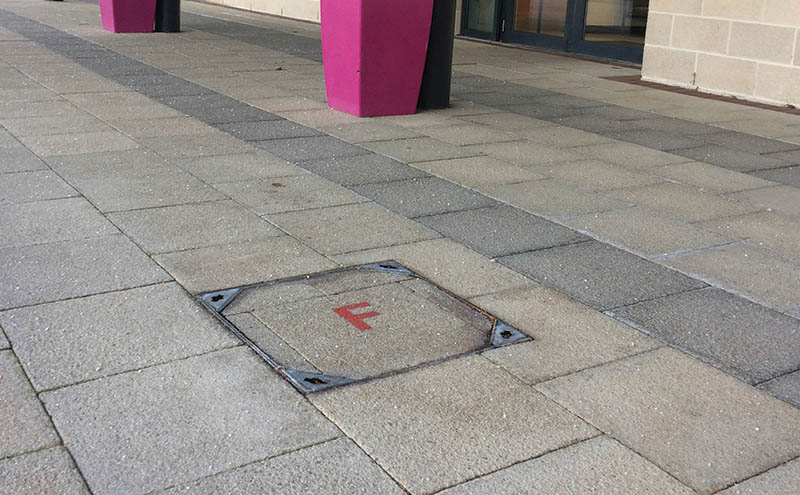 COLOUR-coded manholes have "transformed" the way drains are managed in 23 Scottish schools, according to drainage and asset maintenance specialist Lanes Group.
The firm's engineers have marked foul drain manholes with a red F and the surface water drain manholes with a blue S.
Lanes said the new system has made it "much easier" to identify the location of problems such as drain blockages and has resulted in schools becoming more confident about drainage management.
Engineers from Lanes Group's Glasgow depot worked with facilities management specialists SPIE to introduce the system in 17 South Lanarkshire schools and a further six in Dunbartonshire.
Roy McGlynn, SPIE operations manager said, "It's an excellent idea, and a great solution for us, and for the schools. It's added a significant amount of value to our service. It's also given our schools greater assurance that SPIE is able to react more quickly and smartly to prevent a major drainage problem."
Chris Fairbairn , Lanes Glasgow area development manager added, "Marking up manholes in this way is something that's been done with public utility assets, but not with schools before.
"It's a simple idea but can make a big difference.
"Before, the schools' on-site facilities technicians often had to rely on guesswork to lift the right manhole and find a problem.
"Now the drains are clearly marked up and colour-coded. We've also supplied accurate maps of the drainage system.
"So, the technicians can quickly identify the source of the problem, and assess whether they can deal with it, or whether they need specialist help."
SPIE called in Lanes Group because it wanted to review the condition of drainage networks at the schools. It was established that full CCTV drainage surveys at all the sites would be too expensive.
Lanes said it was agreed that its team would carry out "less costly and faster visual asset condition surveys" to establish the flow directions, connectivity and general condition of the drainage system at each school.
SPIE approved a "small additional budget" to include the manhole painting. The Lanes engineers have also marked all fire hydrants on the drainage map, and jetted them clean.