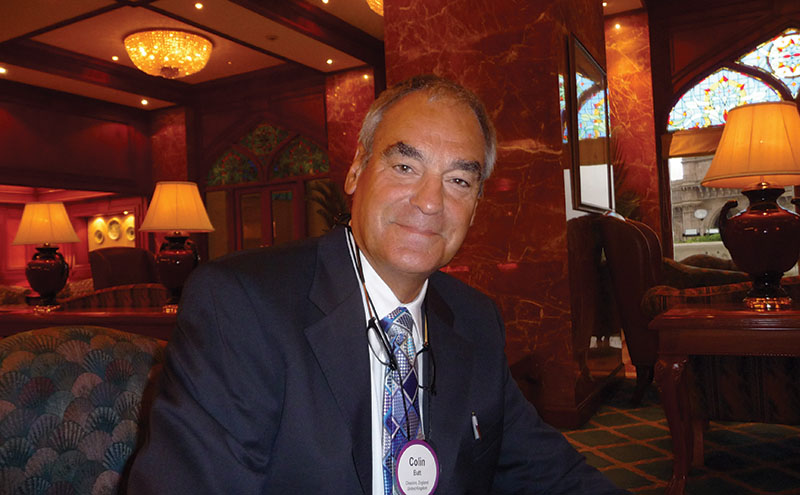 ENTREPRENEUR Colin Butt is the new owner of the UK's oldest scaffolding contractor.
Palmers Scaffolding was founded in 1880 by Edwin Palmer. 
In a divestment process, the scaffolding and access solutions brand Palmers has been sold to Mr Butt by previous German owners XERVON GmbH, who were looking to off-set some of their non-EU businesses, post Brexit.
Mr Butt runs a number of established businesses from his UK base at Aviation House in Chester.
The now British-owned and run Palmers Scaffolding UK Limited business – which employs 300 staff and recorded a £15.3 million turnover last year – will continue to run scaffolding and access solutions from its branches across the country, from central London to Glasgow.
Colin Butt said, "We are thrilled to be the proud new owners of such an historic brand as Palmers – who continue to operate at the highest level of special access provision (and) have a highly skilled workforce.
"They have established excellent, pre-qualified working relationships with some of the country's leading contractors and we are looking forward to moving the brand forward in 2017 and beyond and working on some of the biggest, most important projects in Britain in coming years."
Donald Morrison, Palmers Scaffolding UK Limited managing director added, "It is very exciting times for the Palmers brand. Quality, health, safety and environmental excellence has been, and will remain, the number one priority in the delivery of our business.
"For over 130 years, Palmers have provided a quality service to all industries.
"We know that the highest levels of service and performance in our areas of supply can only be achieved through collective involvement, commitment and teamwork. And with Colin Butt's vast experience in the special access sector, his connections, enthusiasm and entrepreneurial skill set, it can only mean greater success for Palmers in the future."