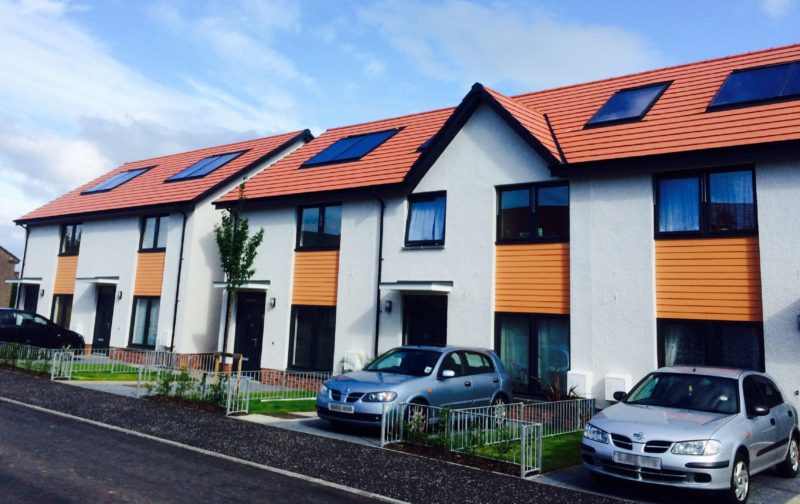 300 new homes are nearing completion in Dundee as part of the local council's plans to replace outdated properties.
The development in Mill 'O' Mains has entered its fourth and final phase. Russell Roof Tiles, which has a factory in Lockerbie, is providing the homes with edge interlocking concrete tiles from the company's natural range.
The firm said it was chosen to provide terracotta and slate grey Galloway tiles for the project due to the "high quality and appearance" of its products. The range is said to replicate the look of natural clay and slate tile variants but is manufactured using "high tech" techniques to ensure consistency and longevity,.
Andrew Hayward, managing director at Russell Roof Tiles said, "We are delighted to be a part of such a significant project that will bring 300 much-needed houses to Dundee. Our involvement is a true testament to the high quality and value of the product."