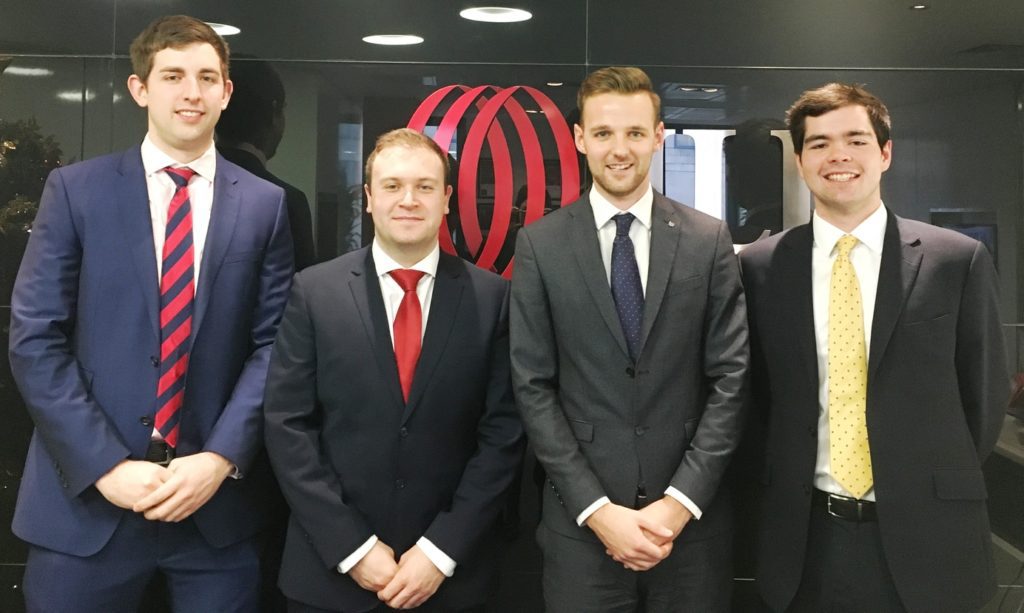 Four graduates from professional services and investment management company JLL have qualified as chartered surveyors with the Royal Institution of Chartered Surveyors (RICS).
Edinburgh-based surveyors Robbie Elrick, based in JLL's Alternatives team, Tom Turner, based in Project and Developmental Services and Geoff Ferguson, based in Residential/Affordable Housing, all passed the Assessment of Professional Competence (APC) and Charlie McNaught, based in JLL's Glasgow Capital Markets team, also passed to become a Chartered Surveyor.
The company said the qualifications highlight JLL's "commitment to nurturing the next generation of talented property professionals".
Alasdair Humphrey, lead director at JLL in Scotland, commented, "Developing emerging talent and fostering the next generation of property professionals is at the very forefront of our operations across Scotland.
"To see four of our graduates achieve this significant milestone so early in their careers is a very satisfying and proud moment.
"Over the last two years of hard work and commitment to become chartered, we now look forward to seeing them develop further within JLL and continue to add strength and variety to our client offering."