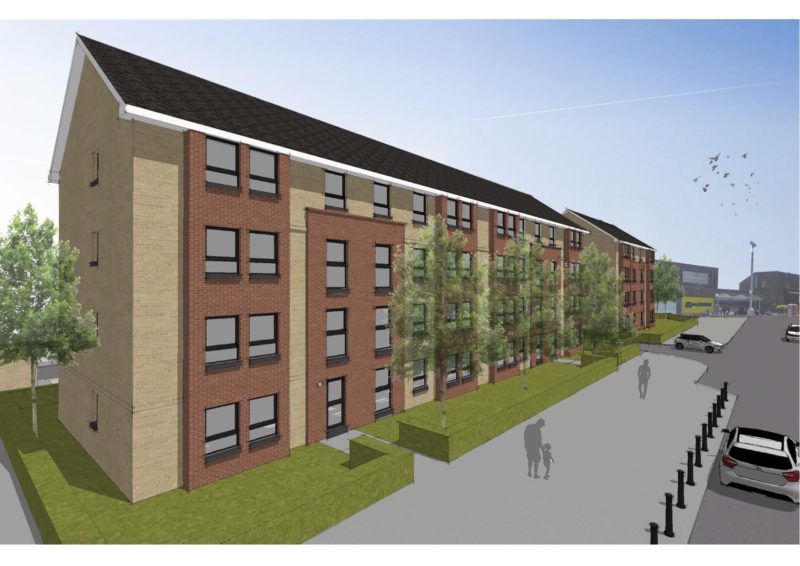 HOUSEBUILDER AS Homes (Scotland) Ltd has lodged plans for a new £5 million development of 40 homes in Springburn, Glasgow.
Local sub-contractors have been tipped to benefit from the project if Glasgow City Council gives the go ahead. The homes are being built for Home Scotland, part of Home Group, a provider of social housing.  
The timber frame-constructed properties will all be two-bedroom flats built in two four-storey blocks.
Paul Kelly, managing director of AS Homes (Scotland) Ltd said, "This development will provide high-quality, modern and energy-efficient affordable rented accommodation for the Springburn area, while bringing an empty site back into use. As with all our projects, we are committed to giving local jobs to local people, and pledge that at least 75% of sub-contractors on the construction of these homes will be from the local area."
Stuart Dixon, Home Scotland head of development and delivery added, "Home Scotland is delighted to be working once again with AS Homes to provide much needed affordable housing in Glasgow. The flats will put this vacant land to good use helping to bring vitality and activity to Springburn town centre."