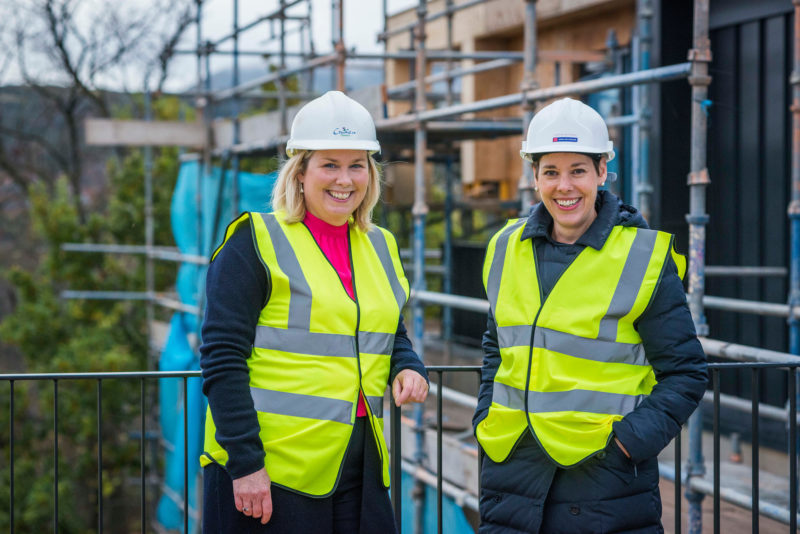 TWO prominent female members of Scotland's housebuilding sector are preparing to travel to to India to help marginalised communities build their own homes.
Homes for Scotland chief executive Nicola Barclay and Gill Henry of Cruden Homes are taking part in Habitat for Humanity's "Women Build" event in Mumbai from 21-28 January.
Helping to provide the poorest and most vulnerable with a decent home, they have already raised £8,500 to support the charity venture, which will see them working on a building site and undertaking tasks such as mixing and pouring concrete, bricklaying, painting and plastering.
Nicola said, "We know it's going to be a tough job, but more than half of the people in Mumbai live in slums with many more living in extremely basic tenements or on the streets. 
"Coming from an industry which is rooted in the premise that everyone should have a safe and secure home, having the opportunity to join with other women to help improve conditions for those less fortunate than ourselves is a great privilege and gives us the chance to give something back.
"There will no doubt be a lot of blood, sweat and tears but we are sure the rewards will be worth it."
Meryl Davies, CEO of Habitat for Humanity added, "I'm delighted that Gill Henry and Nicola Barclay are participating in our Women Build in Mumbai this month. Their commitment to providing safe, affordable homes for vulnerable families is testament to the values shared between our organisations."