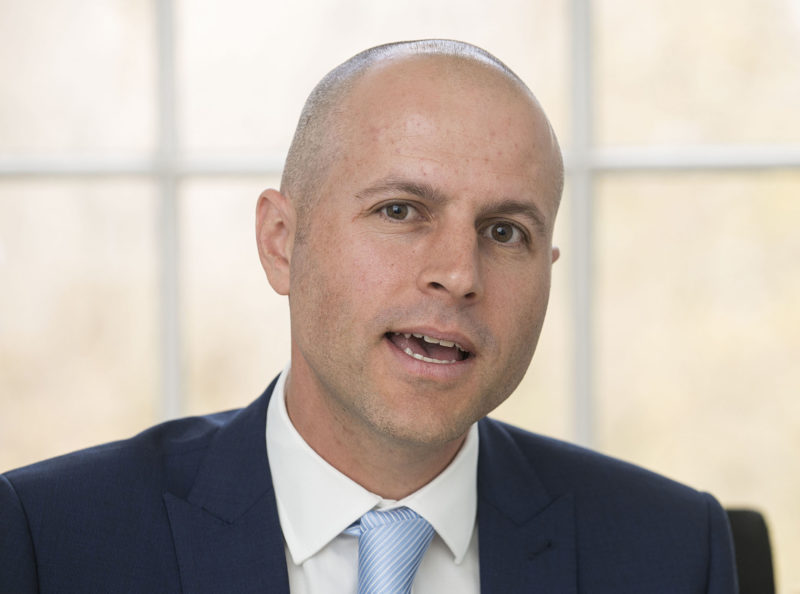 By Ian Eker, director of Hays Construction & Property in Scotland
THE construction and property industry in Scotland has been buoyant for many years. So it would be realistic to assume that recent political events have made people cautious.
At Hays, it's true that post-Referendum we saw a slight dip in demand for permanent vacancies for skilled construction staff. But that was short-lived, and demand has quickly risen again to Spring 2016 levels.
A survey in August by the Recruitment & Employment Federation (REC) reported that 25% of employers in the UK plan to increase permanent staff numbers by the end of October. Only 3% plan to reduce permanent staff numbers – and that's regardless of the result of the Referendum. In spite of the dip a few months ago, employers still have full order books and projects that need to be delivered now, this month, this year.
Employer confidence returned post-Referendum almost overnight, but the current level of political uncertainty is making it challenging for employers to find the people they need right now to complete projects because employees have been reluctant to move.
At Hays, we've seen 41% fewer applications per vacancy. In short, the tide has turned in that candidates are now placing greater value on job security, and are deciding that to move jobs right now could be a high-risk strategy. As one of our clients commented recently, "Uncertainty has done wonders for my staff retention – but I've got six management vacancies I need to fill straight away."
However, according to the recent Hays Salary & Recruiting Trends 2017 guide, this situation is likely to reverse in the next 12 months.
The guide shows that 92% of organisations in Scotland expect business activity to either remain the same or increase in the coming year. In the results gathered before June, 58% of employees in Scotland said they were planning to move jobs in the next 12 months. This increased post-Referendum to 67%, with 62% citing lack of career progression as their main reason for leaving.
So, while employers feel relatively reassured post-Referendum, this confidence is not shared by employees who are now showing signs of uncertainty and restlessness. This is likely to have consequences for staff retention, especially as the construction and property sector, along with IT and financial services, is showing the highest level of skill shortages.
In the guide, lack of scope for career progression (24%) in their organisation was cited as the main reason for people wanting to leave their current role. That's higher than salary and benefits, which came second at 21%. So if you're an employer you need to continue to think about selling your opportunity, and what package you can offer to attract the people you need. Think about your workplace ethos, career development pathways and work-life balance. It's not just about salary, however, in some cases we're seeing counter-offers of several thousand pounds being made to retain key personnel. That's a bellwether worth noting, and a reminder that awareness of anticipated trends and a proactive approach to staff engagement and retention can ease the burden and improve the effectiveness of recruitment strategies.
• For further information on the Hays UK Salary & Recruiting Trends 2017 guide visit hays.co.uk/salary-guide