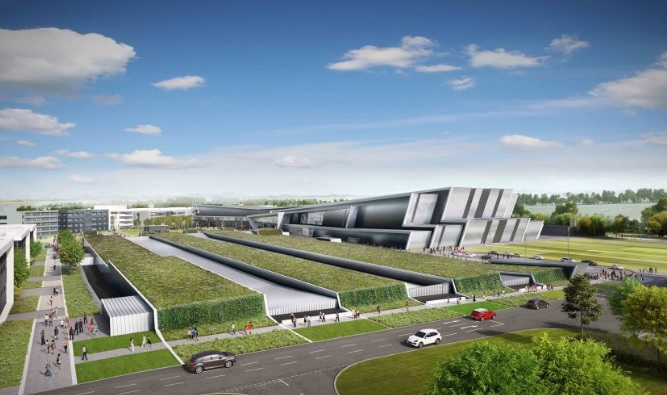 DOOSAN Babcock has announced it is to supply the new £333m Aberdeen Exhibition and Conference Centre (AECC) with the largest fuel cell installation in the UK.
The energy engineering specialist said the deal will see the creation of an on-site energy centre to provide power, heat and cooling.
Working with development partner, Henry Boot Developments, M&E project contractor, FES and principal contractor Robertson Group, Doosan Babcock said it will supply three 460kW Doosan Purecell units to provide an "independent source of reliable, affordable, low-carbon/minimal air pollution heat and power" for the 150-acre site.
Andrew Hunt,  Doosan Babcock CEO said, "We are thrilled to be involved in such an exciting and transformative project. The AECC and Energy Centre will contribute in multiple ways to Scotland's economy and environment, as well as providing a pioneering example of how cities and businesses can effectively meet environmental targets."
Aberdeen City Council Leader Councillor Jenny Laing said, "The new AECC will be a modern and fit-for-purpose facility, attracting bigger names in entertainment and more major international events and conferences to the north-east, so it is fitting that it will be leading in fuel cell technology."
Ian Chisholm, director of green power solutions at Doosan Babcock added, "This landmark AECC contract reinforces the credentials of fuel cells as a leading technology in the low-emission, high-efficiency combined heat and power market. There are now more than 412 Doosan Purecel® systems providing reliable, decentralised heat and power to industrial, commercial and municipal facilities worldwide and we look forward to working on what will be the largest fuel cell installation in the UK."
The new AECC is due to open in 2019.