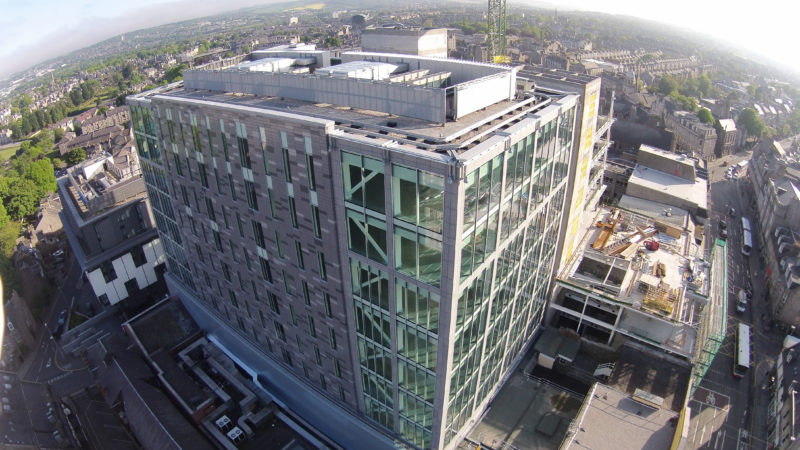 THE stylish revamp of Aberdeen's former Capitol Theatre was aided by a "durable" and watertight roofing system, delivered by BriggsAmasco.
The historic and much-loved building has been transformed into modern offices as part of a £30 million project carried out by developers Knight Property Group.
The plans included restoring the building's art deco frontage and converting the remainder of the site into office space. Up to 700 workers are expected to use the 12-storey property, which includes five floors of car-parking.
BriggsAmasco said the Capitol Theatre's roof refurbishment presented a number of challenges to its installation team due to its city centre location.
Situated in what is termed a "gap site" due to the building being "fitted" into space between a pub and a former hotel, materials had to be transported from the ground floor to the roof in readiness for its installation.
According to BriggsAmasco, the lack of space meant a crane, positioned at the centre of the building to aid transportation, had to be operated "blind" by the driver, necessitating the use of two-way radios to ensure items were transferred safely.
For the roof's installation, BriggsAmasco supplied an IKO hot-melt system. "This tough, flexible, self-sealing membrane offers long-term protection against water ingress, a vital function in preserving 1930s-period fixtures and fittings which were retained and restored from the original B-listed building as part of its renovation," the firm said.
The hot-melt system was applied from a boiler, with 240mm extruded insulation and ballast layers being placed on top. A number of paved walkways were also included in the installation.