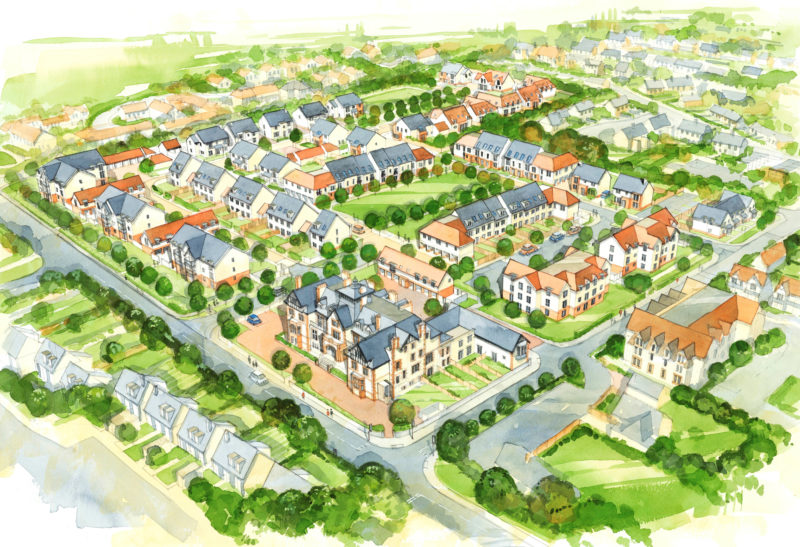 CALA Management has lodged plans with East Lothian Council for a new brownfield development at Gullane's former Fire College, following positive local feedback.
The proposals include plans for a "sensitive renovation" of Henderson House and provision for 31 affordable homes, which will be delivered through a registered social landlord.
CALA said the plans are in line with the Planning Permission in Principle approved in April 2016 and the vision set out at the recent public exhibition.
Craig Lynes, land director at CALA Homes (East), said, "We received a great deal of interest in the development at the exhibition, with the majority of the feedback positively acknowledging the preservation of Henderson House.
"The plans represent a great opportunity to make the most of the striking and much-loved local building – while developing the rest of the site into a wide range of bespoke, high-quality housing.
"Having such a wide range of homes – including 25% on-site affordable homes – also ensures opportunities for house-hunters throughout the market, including rare downsizing opportunities for those already living in Gullane."
CALA Homes was named as the preferred developer for the site in November 2016 and hopes to begin work this Spring. The developer said it is to make "substantial monetary contributions", with East Lothian Council set to receive £1,843,000 to spend on the improvement of educational and other public facilities within the village.