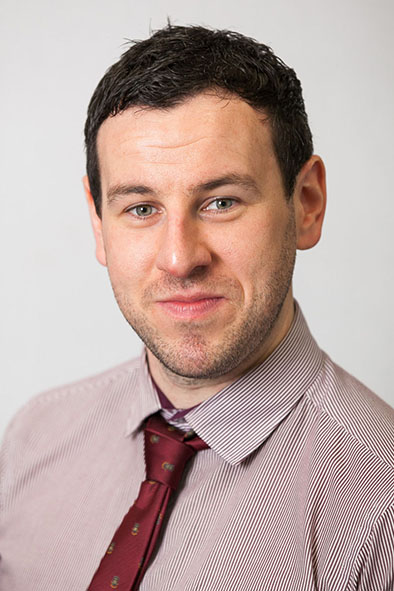 AN increase in work and enquiries has seen Keller UK return to Scotland with the appointment of Martin McAlinden to its Dunfermline office.
Project manager Martin joins up with Tom Smith, regional director for Keller subsidiary Phi Group, which is already well established in the Scottish market.
His appointment means that Keller is now back to offering a full service out of Dunfermline for both retaining walls and foundations.
"We are pleased to see Keller return to Scotland with the appointment of Martin as we have been holding the fort here for some time and noticed the pick up in work in the last couple of years," said Tom.
"Keller specialises in piling, ground improvement and specialist grouting and it is noticeable how many new sites are starting, which has to be good for both of us.
"Currently their bottom feed vibro rigs are working in Musselburgh for Taylor Wimpey, where the weak alluvial soils can be treated."
Glasgow-born Martin, a geotechnical engineer by training, was described by the firm as having a keen eye in weak materials, having spent a number of years in New Zealand on ground treatment schemes.
After a spell at Keller HQ in Coventry, Martin has headed home to assist engineers and developers in Scotland.
He said, "While Keller undertake all forms of piling it is with CFA and Driven Cast In Situ Piling where we have something to offer on larger projects.
"To be honest, we will struggle to be competitive on sites of only 100 piles but on larger sites or sites where the piles must be displacement piles we can often bring some value and consider other systems.
"For example, we have just undertaken a project in Downpatrick where we soil mixed the site in order to  provide a stable platform and allow safe excavation of a plant room and swimming pool. Soil mixing is novel and used extensively in Sweden where it was pioneered by Keller Sweden and can be useful in boggy areas.
"We have such a range of systems at Keller that I can give you an honest view as to what would solve your problem."
Martin will be hoping to emulate the Scottish success of his colleagues at Phi Group, who have almost completed their record-breaking project at Barcapel. They have also started work on an Andacrib wall at the Glenfiddich Distillery in Dufftown and have many other projects on site or about to start.
Tom said, "We are about to start two Lovell Partnerships jobs with a current project at Kirkhill and another project at Bathgate in the near future.
"We are also on site for Campion Homes at two developments in Fife and a school project for Robertson Group in Dundee.
"We have a very healthy order book, with projects on site and going forward into the New Year – a pleasing mix of residential, education, civils and commercial projects."