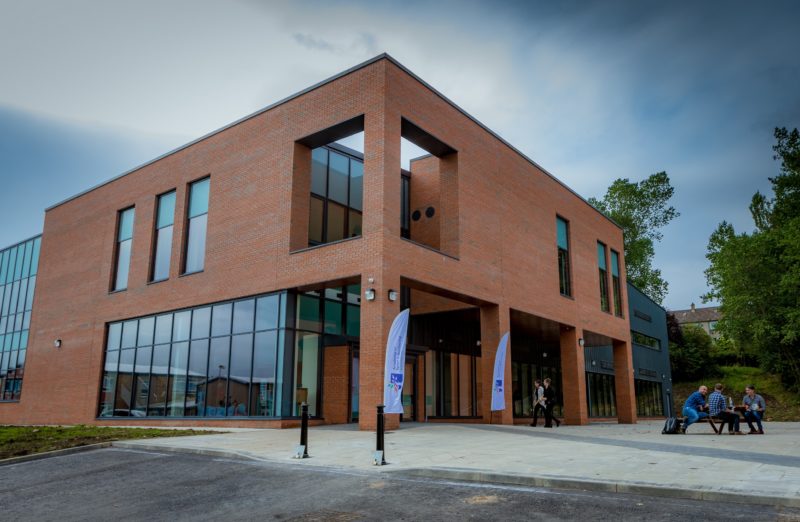 Dixons Contractors has completed the multi-million pound Academy of Sport and Wellbeing at Perth College UHI.
The facility forms part of the University of the Highlands and Islands. 
The Northern Ireland-based contractor said it met an "aggressive timeline" and completed the design and build project in just over a year. 
The £7 million structure includes a multi-purpose sports hall with seating for 400 spectators, gyms, dance and fitness studios and also facilities for hairdressing and beauty therapy students and a climbing centre. 
Declan McKendry, Dixons Contractors' managing director said, "The Perth College UHI project was a tremendous development to be part of, we worked diligently to deliver a modern facility designed to be fully inclusive and accessible. It provides a springboard of success for students and the local community, and we are extremely proud to be part of this."
Jackie MacKenzie, vice principal finance and estates, Perth College UHI added, "We have a fantastic new facility that was delivered on time and within budget. Dixons Contractors demonstrated a real commitment to working in partnership with the college, listened to us and were proactive in offering suggestions and professional advice.The team delivered everything they promised and more. It has hugely contributed to the Perth area, enabling an expansion in our curriculum and providing educational facilities for many, from school groups to Masters and PhD students."
The Perth College UHI project was completed in partnership with Dixons Contractors, Scotland-based design and architecture firm, Keppie Design and sports hall construction specialists, Ball Hall.