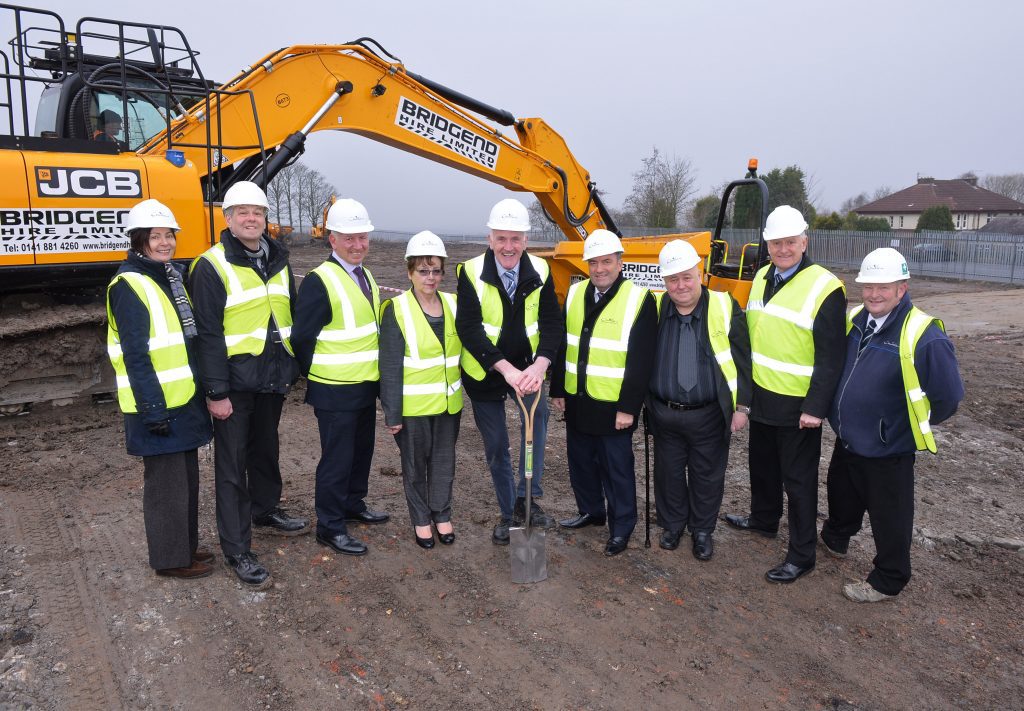 A sod-cutting event recently took place at the site of the former St. Aloysius Primary School in Chapelhall to mark the beginning of construction of a new council housing development.
The £4.3m development will see 30 new affordable homes built as part of North Lanarkshire Council's NL Homes programme, which aims to build more than 2,000 new homes.
The development is being delivered by Cruden Building and Renewal Ltd and will comprise of a mix of flats, houses and bungalows.
Event attendees included housing convenor, Councillor Barry McCulloch, Councillors Agnes Coyle, Tom Curley and Michael Coyle and representatives from the council's housing service and Cruden Building and Renewals.
Councillor McCulloch commented, "NL Homes supports our vision to provide affordable, good quality homes within safe and sustainable communities for the people of North Lanarkshire.
"I am very proud that we have been able to commit investment in new and improved housing while managing to keep rents well below the Scottish local authority average.
"I look forward to seeing more sites taking shape and becoming part of local communities. I'm confident we'll continue to deliver on our pledge to build more modern affordable homes for North Lanarkshire's residents."
Allan Callaghan, managing director of Cruden Buildings and Renewals Ltd, added, "We are delighted to work with North Lanarkshire Council to build high quality spacious and modern houses at Chapelhall which will meet Silver Standard energy efficiency levels – providing residents with homes that have much cheaper energy bills and fewer carbon emissions. Importantly, as with all of our developments, we will be working with local suppliers to directly benefit the local community, including providing apprenticeships and training opportunities."