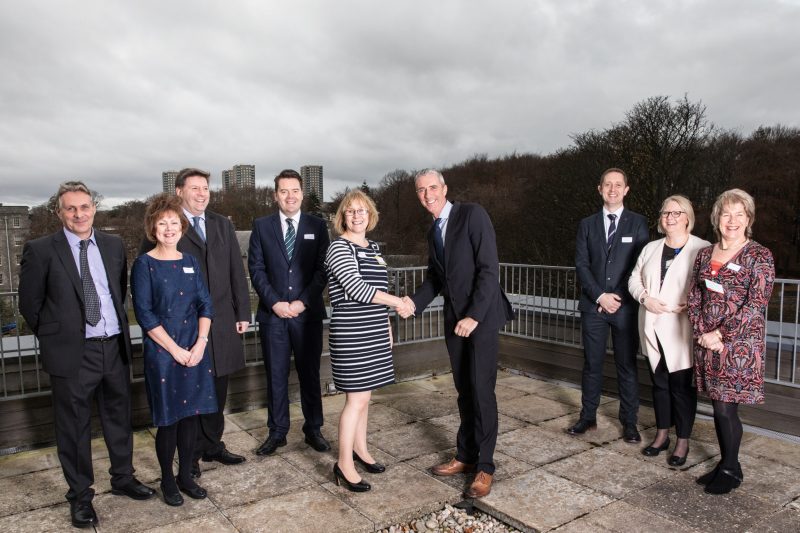 GRAHAM Construction has been chosen to build two new health facilities for NHS Grampian within its Foresterhill Health Campus in Aberdeen.
The £134 million project will be the largest project to be procured through the Health Facilities Scotland Framework to date. Construction work will start in mid-2018, with completion due in 2020.
The new Baird Family Hospital will bring together all services at the existing Aberdeen Maternity Hospital and breast and gynaecology services from Aberdeen Royal Infirmary (ARI). The new ANCHOR Centre will include day-patient and out-patient oncology and haematology services relocating from ARI.
Jackie Bremner, NHS Grampian project director for the project said, "This is a very exciting milestone in the development of these important new developments on the Foresterhill Health Campus. We look forward to working with our partners at Graham Construction to create high quality modern facilities that will help enable us to deliver quality care designed for the future for the people of the North East, North of Scotland and the Northern Isles."
Gary Holmes, regional director for Graham Construction added, "We are privileged to be working with NHS Grampian and its stakeholders in the development of the Foresterhill Health Campus and in equipping it to offer the highest quality of care to the region for years to come."