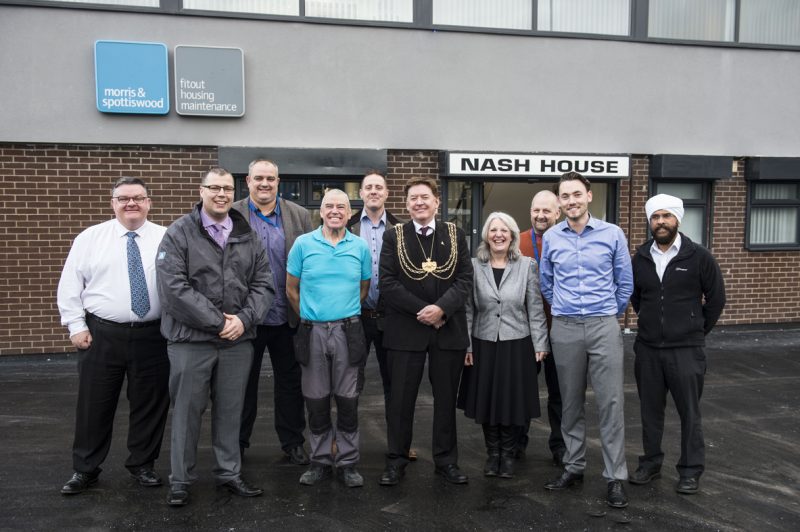 GLASGOW-headquartered Morris & Spottiswood has announced it is launching a recruitment drive in the north of England after unveiling a £600,000 office buy-out and refurb project.
The £88 million turnover firm has offices in Edinburgh and Glasgow, and has been operating from Nash House, in Leeds, since 2012. It is now looking to double its workforce in Leeds which includes 15 office staff and 20 trade specialists.
Paul Morley, the firm's Leeds operations manager, said four senior appointments will be made in January. As many as 60 new recruits are expected to join the company throughout 2017.
The news follows Morris & Spottiswood officially unveiling a refurbishment of its Leeds site after buying the premises, which has created extra space.
"The launch of our newly refurbished office signals our commitment to invest in both the north of England and its skilled workforce," said Mr Morley. "The Leeds site will now become the main administrative hub and a strategic base to broaden our footprint across the north of England.
"We are looking to direct this growth with new appointments in January to our mechanical & electrical team including a quantity surveyor, mechanical engineer and project manager, as well as a senior contracts manager. We passionately believe in serving local markets with a local supply chain, and directly employing local people in our regional offices."