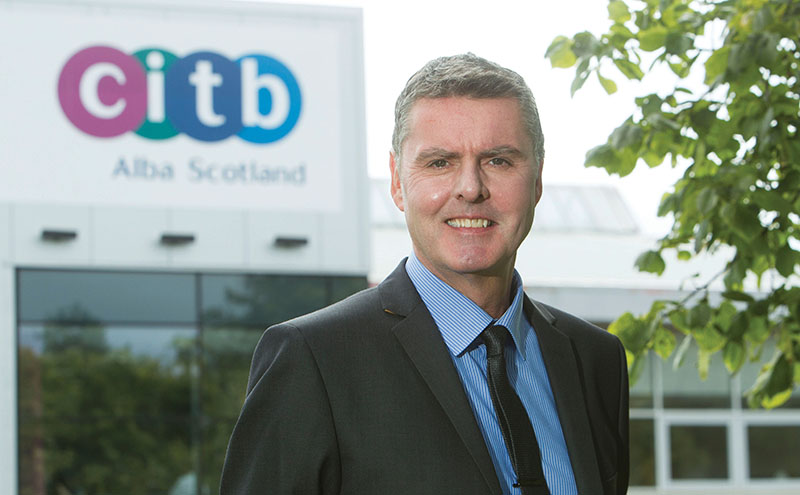 The CITB's strategic partnerships director for Scotland has called on the construction sector to adopt a "single vision" to help attract more youngsters into the industry.
Rather than take a "fragmented" approach, Ian Hughes wants to open up the conversation to ensure a strong pipeline of talent enters the industry, fully clued up on the opportunities available.
He told Project Scotland, "We have numerous organisations pushing construction as a career within the curriculum in schools but we're missing a single vision of what makes the sector potentially attractive across many different skills and career opportunities. What I would like, in partnership with industry and stakeholders, is to begin a conversation on how we can collectively be a stronger and more attractive proposition to that young pipeline of talent. I think we need to do that with a single vision and a single voice and push and maintain the vast options and opportunities that exist within the construction sector.
"As you will see within Go Construct, the digital platform is beginning to open up that conversation and open up those opportunities. In Scotland we can be much more collaborative and show much more vision in terms of offering these opportunities to that pipeline of youngsters."