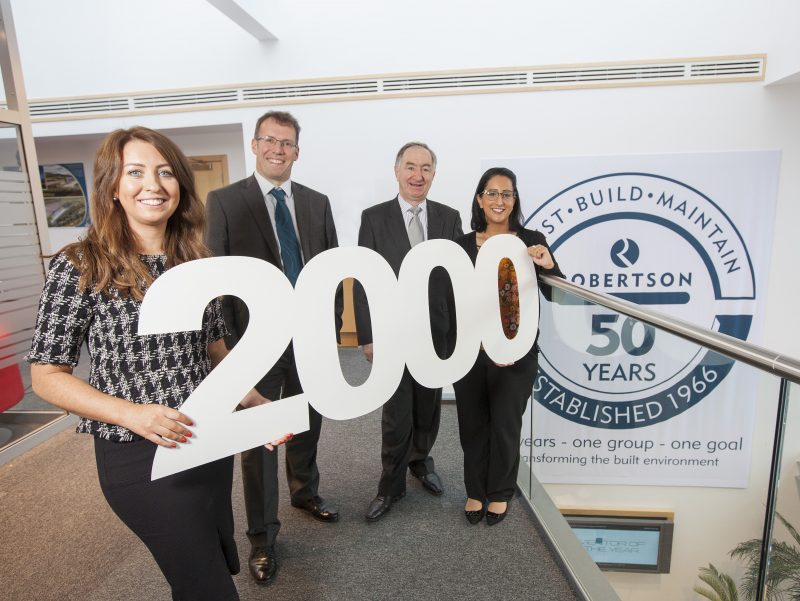 QUANTITY surveyor Harpal Panesar has become Robertson Group's 2,000th employee.
The Stirling-based firm, which is celebrating its 50th anniversary this year, said Harpal will join the civil engineering division – one of 21 companies operating within the Robertson Group.
Harpal holds a degree in product design and an MSC in quantity surveying. She was recently working on the Aberdeen Western Peripheral Route for one of the joint venture contractors. 
Harpal said, "I already feel like an important part of the team because I've been put straight onto two of the company's high profile jobs in Edinburgh. My day to day role sees me focus on the commercial aspects of projects to make sure we're on budget throughout the duration of the projects."
Bill Robertson, CEO and executive chairman of the Robertson Group said, "We've had a great deal to celebrate this year already with it being our 50th year in business not to mention our record breaking financial results. To be able to say that we've made our 2,000th hire in 2016 makes me very proud indeed.
"Harpal has already asserted herself in the firm and is considered an important part of the civil engineering team. I'm looking forward to seeing her career develop with us."