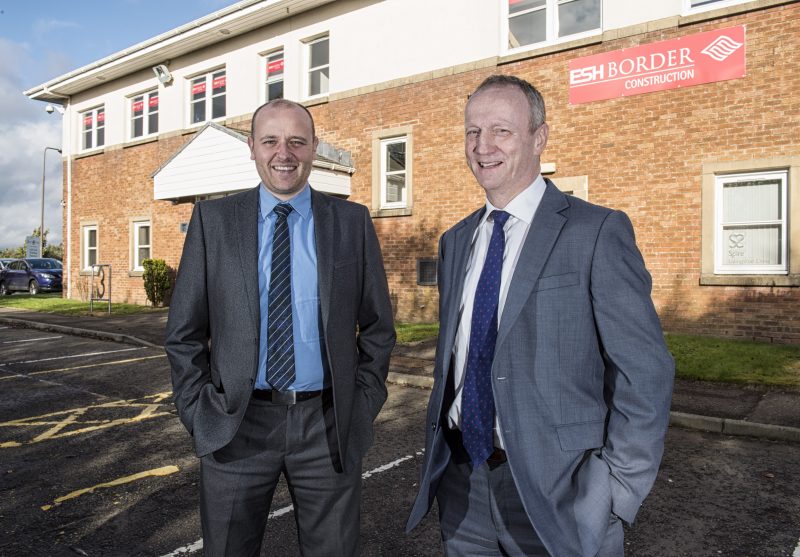 ESH Border Construction has unveiled its new Livingston base.
The firm, part of Esh Group, described the larger premises in Fairways Business Park as a "key strategic lynchpin" as it looks to make further inroads into the sector north of the border.
The company, which employs more than 100 people in Scotland, started its Livingston operation in March last year and has enjoyed a "steady pipeline of development and work".
Esh said Its commitment to the market has resulted in "significant" new Scottish contract wins, totalling some £10 million, including a £2 million contract to extend three educational facilities for West Lothian Council and the construction of Midlothian Council's new £1.9 million Eastfield Farm Care Facility. Esh was also awarded a £1.6 million contract with NHS Borders to build the new Roxburgh Health Centre and the Scottish Borders Council Wilton Lodge New Café project worth £900,000. The firm has also been appointed to Glasgow City Council's framework for public sector works.
Simon Phillips, regional managing director for Scotland said, "We established our Scottish roots with the opening of the larger Livingston office last year, and to date it has proved to be a fantastic springboard for growth, serving to reinforce our business ambitions. Fundamentally, the growth of the past year has been down to the endeavour of the Livingston team, which has worked hard to foster enduring relationships that continue to serve us well.
"We are delighted to have now secured our new premises, allowing us to push on with plans for further growth across the central belt.
"We are hugely excited about the future for the new office as we look towards fresh challenges and will continue to build on existing expertise with some impressive senior appointments, while at the same time supporting the development and further education of our existing staff."