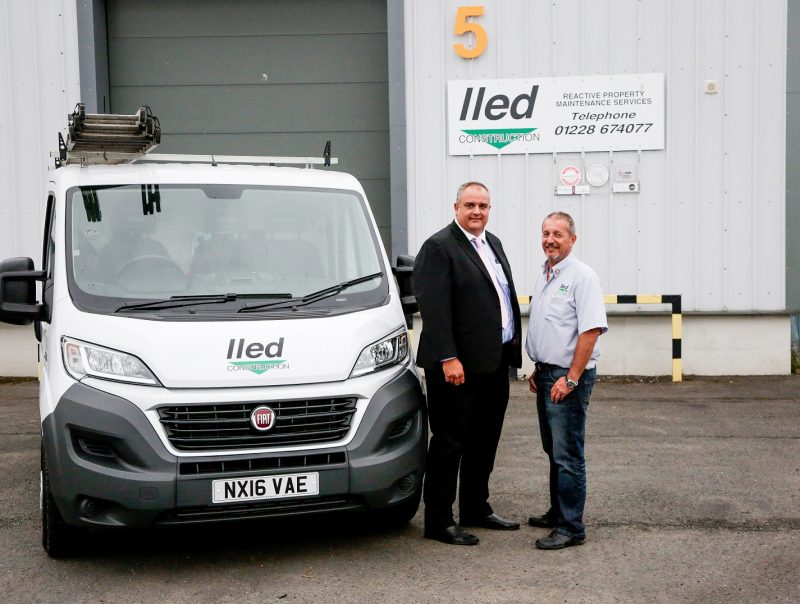 GLASGOW-based fit-out contractor Morris & Spottiswood has acquired Cumbrian maintenance specialist LLED Construction.
 The £88 million turnover firm has completed a buy-out of the Carlisle business, which is led by founding owner Dee Addison. Morris & Spottiswood said Mr Addison will continue his role as the principal of LLED Construction, which will be "absorbed" into Morris & Spottiswood's maintenance division.
Jon Dunwell, Morris & Spottiswood's UK Group managing director said the move will enable the firm to grow the maintenance division across Northern England with "greater force".
He explained, "We have worked with LLED Construction for more than 15 years and they have been a key partner throughout this period. This gives us confidence in the acquisition as we have built a strong relationship centred around trust. LLED have been involved in many of our projects including both reactive and planned maintenance works for clients around the Scottish border territory and North of England.
"LLED has a first class reputation in the industry for its reliability, accuracy, speed, quality of service and professionalism. The firm benefits from an excellent track record for developing and delivering for its clients including Weatherspoon's, Heineken, Spar and Edinburgh Woollen Mill."
Morris & Spottiswood recently revealed that turnover increased from £74 million to £88 million in the year to December 31 2015.
Mr Dunwell said  there is "major scope" for expansion in the construction maintenance sector, particularly for reactive works. He said, "Our partnership with LLED places us in a terrific position to capitalise on the growth opportunities. We will be able to share best practice with LLED's team of professionals and expand our range of services to give clients best value. Morris & Spottiswood is already established in the Glasgow – Edinburgh urban and industrial corridor, however, this move will enable us to make greater inroads into the maintenance market across northern England.
"Our maintenance division is growing fast and has both experience and resource to act swiftly to repair damage – as was seen during the flooding in Carlisle and Cumbria in 2015. The division was also recently boosted by the launch a 'round the clock' emergency repair service. This involves a centralised helpdesk which runs 24/7 and is managed by a dedicated well trained team. This means the team can handle emergency repair calls and each day schedule planned visits, keeping our customers updated at all times."