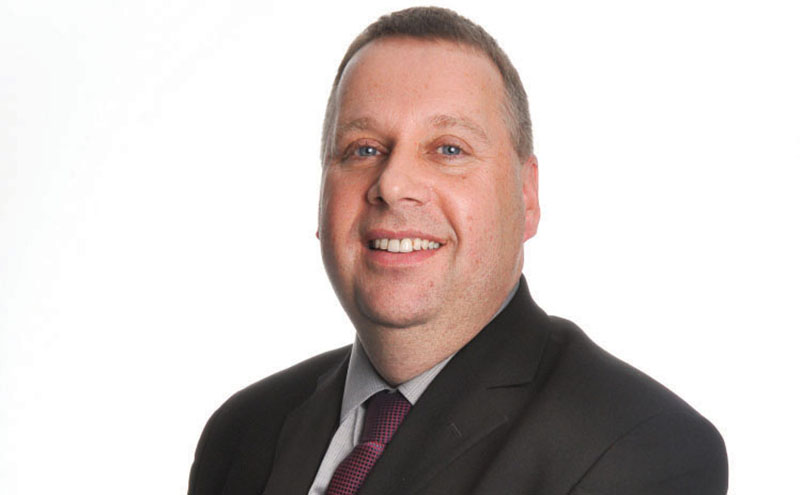 THE UK Government's approval of plans to add a third runway at Heathrow Airport will produce a lot of both direct and indirect benefits for Scotland.
That's the view of Jason Brooks, UK head of aviation for global professional services company, WSP | Parsons Brinckerhoff.
He believes the high-profile project could also provide opportunities for Scottish construction firms.
"I think a lot of people think this is very much just a southeast of England decision but it was very interesting to notice that the week or so before the announcement was made…the Scottish Government formally backed the Heathrow expansion and there are a lot of good reasons for that," Jason told Project Scotland.
"First and foremost, it will create the opportunity for more flights, more choice and hopefully cheaper flights, as well, between Heathrow and the Scottish airports, which I think is good news for everyone that lives in Scotland and wants to have more choice, and equally, have the potential to increase the number of visitors that are brought to Scotland quite significantly."
Jason thinks the opportunities for both the Scottish and UK construction industry will be twofold. Speaking on the direct opportunities at Heathrow, he said, "I think that's going to draw on the construction industry across the UK, Scotland included, and I think that provides really good opportunities for everyone in terms of the scale of the infrastructure works and there's plenty of opportunity for businesses based in Scotland, like our own, to participate in the direct projects that will arise at Heathrow itself.
"But there's also a strong commitment for £200 million worth of construction spend to actually be in Scotland, so there will be a need to invest in infrastructure to take advantage of the opportunities that arise from expanded Heathrow in Scotland itself, so that will really play to the local construction industry, as well."
The Scottish Government announced its support for the plans for the expansion after securing what it described as "key commitments for Scotland". These include the creation of up to 16,000 new Scottish jobs, £200 million of construction-related spend in Scotland during the planning and construction of the expansion and Heathrow will work with the Scottish Government to investigate Glasgow Prestwick as a potential logistics hub to support the construction of the runway.
Jason commented, "We're very excited about the potential to explore further the role of Prestwick as a logistics hub for an even stronger role in the UK and the way in which that can link to the new runway proposal at Heathrow.
"I think that if it's developed as a true logistics hub then it has the potential to be very exciting as an air freight consolidation and distribution centre that will allow much more efficient and higher capacity movement of goods, not just from Scotland but from the whole of the UK, and that has the potential to make freight movement significantly cheaper as we go forward in economies of scale, but also will maintain the UK's position as a central hub because there hasn't really been large-scale investment outside of the major passenger airports and certainly there is scope, I believe, for a more concentrated logistics hub."
Jason added, "It is very important that we demonstrate that the UK is open for business and Heathrow and airport capacity has a key part to play in that – but not just Heathrow. All the other airports that link to it also will benefit from that additional capacity and potentially will add capacity themselves."