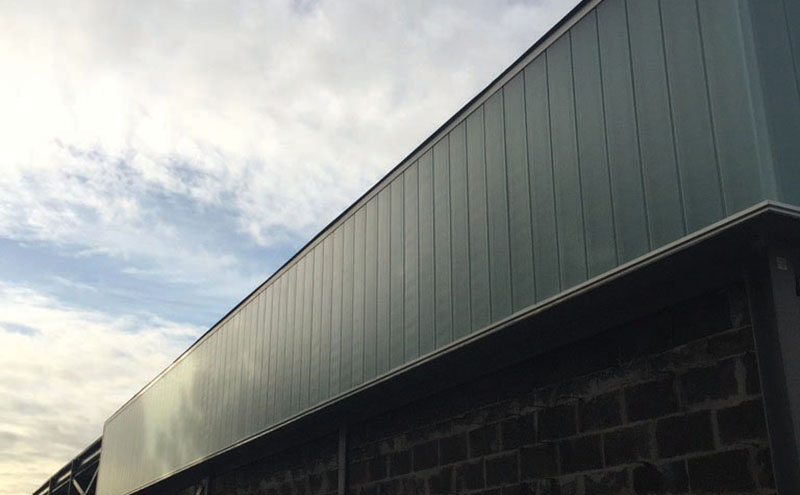 GLASGOW-based glass installation firm, J & C Architectural, is going from strength to strength after securing a string of Scottish projects, having already firmly established itself south of the border.
The company is a specialist installer for German-manufactured Lamberts Linit u-profile glass, which has been used on a variety of different buildings including schools, train stations and universities.
Sales manager, Tom Bishop, told Project Scotland, "It is structural glazing so it's a replacement for different elements like brickwork. It can span incredibly long distances because it is just planks next to each other, interlocking for double-glazing. You can span it the entire length of the site without breaking up the imagery or having to frame out every individual pane of glass."
J & C recently completed work on the Huntershill sporting facility in Bishopbriggs and is due to start on the façade of Perth Theatre in January – both for contractor Robertson Construction.
"If you get something trapped between the glass it stays in there forever so, while it's a relatively quick system to install, it does require specialists to get it looking perfect and we've never had a complaint on any project that we've done," explained Tom.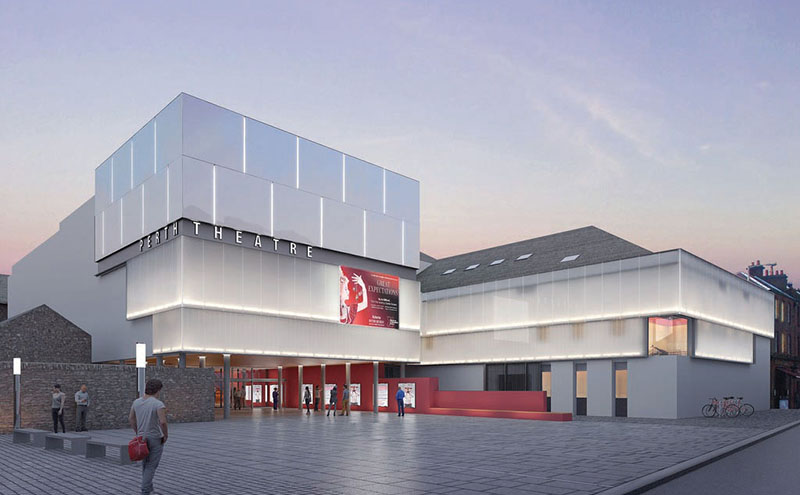 "We've used the same installers now for a decade. They work through about 100 metres a week, to give you an idea of how quickly they work, depending on the site access, so it doesn't take long to put in, which is a benefit for a contractor and a benefit for a client. You can cover large areas of site in next to no time provided you've got the right specialists putting it in."
Tom explained that the Perth Theatre project will use over 350 square metres of a combination of both 400mm and 262mm Linit Ultra low iron glass.
"We've got colour baked into the glass, as well. During the toughening process they bake enamel into the glass, it's not coating outside the glass, so you get a consistent colour that doesn't fade (and) that can't be scratched off," Tom said.
The Lamberts Linit system can be further optimised with a low iron resource composition of the glass, which they say gives it a light transmission factor or approximately 90% and a radiation transmission factor of approximately 88%. The glass melt of Linit low iron glass also results in a paler finish, lacking the green tint found in standard glass.
Tom said there has been a "spike in demand" for low iron glass and the reaction to it has "always been brilliant".
Speaking on the expansion of the business and increase in Scottish projects, Tom said, "It's been the best year again for J & C; we've been growing and growing.
"We've picked up a lot of work down in London where the majority of the work is but it's nice to see now we've got these two projects in Scotland and we've got two or three that we're looking at on the back of that.
"The aim is to keep the continued growth happening in Scotland. We've got a lot of projects going on, looking to 2017 (and) we would like to be involved in more."