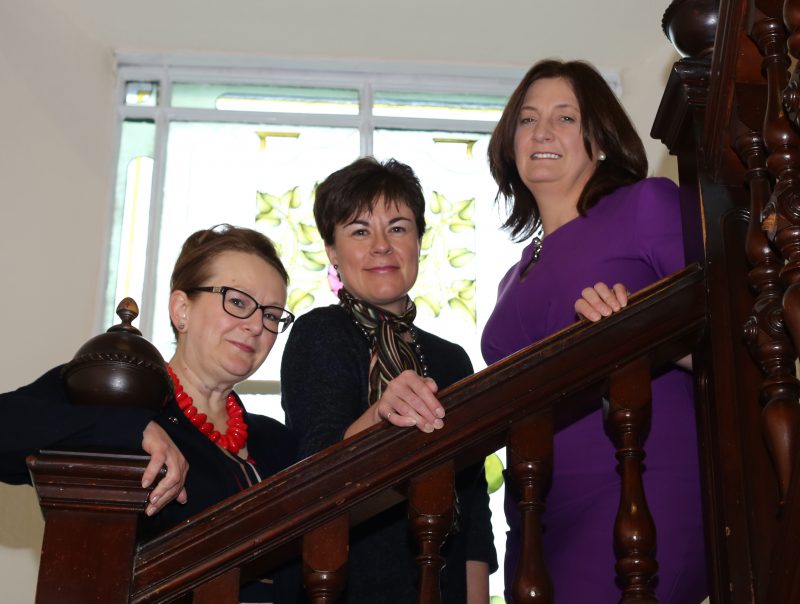 LOREBURN Housing Association has made two senior appointments and been shortlisted for three prestigious awards.
The Dumfries and Galloway social housing provider, which manages around 2,500 homes across the region, came out of a two-year period of intervention by the Scottish Housing Regulator in 2015. Less than 18 months later, Loreburn is a finalist in three of the Chartered Institute of Housing's Excellence Awards categories.
Loreburn has been nominated for Housing Team of the Year, the Excellence in Development for Rented Properties Award (for Hallam House) and The Robina Goodlad Excellence Award for Women Achievers in Housing (for chief executive Lorraine Usher).
Lorraine Usher said, "I am delighted with the recognition that Loreburn is achieving, especially so soon after coming out of regulatory intervention. The changes that have been brought in since 2015, such as a new staff structure, an increased focus on the customer, the introduction of new values and modernised ways of doing business, are really starting to bear fruit. In a recent inspection by the Care Inspectorate, we received a 'Very Good' rating for our services for older people and young people, and we are also delivering customer satisfaction rates of 91%, which is the highest we've ever seen. This is down to the commitment and talent of the fantastic team of people that I am so lucky to have here at Loreburn."
The organisation has named Alison Anderson as its new director of finance and corporate services, and Amanda Yellowley as director of operations.
Alison is a chartered accountant with over 20 years' experience. During her career, she has specialised in restructuring, recovery and insolvency and managed numerous government and local authority contracts. Amanda has almost 30 years' experience in the social housing sector, having worked previously for DGHP, Dumfries & Galloway Council and Carlisle City Council.

Lorraine Usher added, "Alison and Amanda are excellent additions to the team here at Loreburn Housing Association. We are an ambitious organisation which is keen to embrace more effective and efficient ways of doing business. Alison has the skills to help us achieve our future strategy and ensure we continue our strong focus on value for money. Amanda brings a wealth of knowledge of both the Scottish social housing sector and the Dumfries and Galloway region. I'm confident with such a strong, knowledgeable senior management team in place, Loreburn will continue to build on the great services it already delivers to customers."