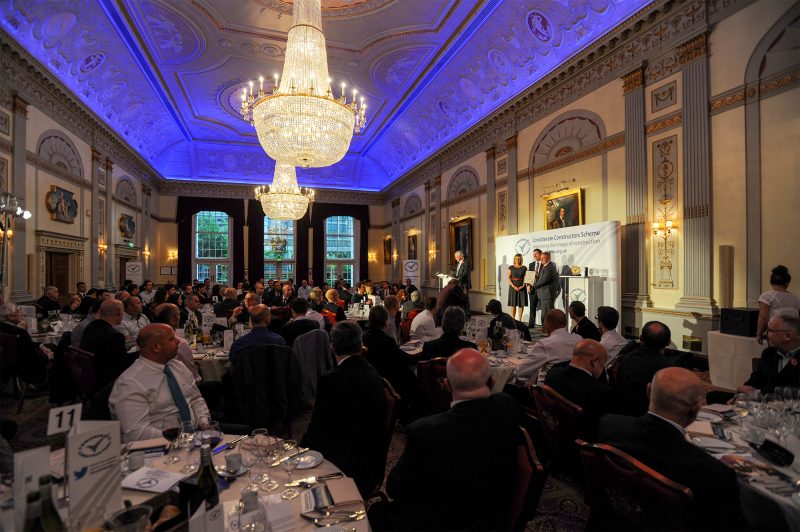 THE winners of this year's Considerate Constructors Scheme (CCS) national awards will be revealed next week.
The Scheme, which has registered around 900 companies and suppliers in the past year, will be hosting the 2016 awards on November 10 and 11 in London.
Supplier Registration was introduced in 2014 and the CCS said this year's awards mark the first year that suppliers will be eligible to win a national award. 
Richard Beresford, chief executive of the National Federation of Builders, and Liz Male, chairman of TrustMark will be announcing whether each winning company has received a Bronze, Silver or Gold Award for their achievements. There will also be Runner-up Awards and winners for the 'Most Considerate Company' and 'Most Considerate Supplier' Awards.
Isabel Martinson, chairman of the CCS said, "The Awards celebrate the phenomenal efforts being made to improve the image of the industry for the benefit of the public, the workforce and the environment.
"It is particularly exciting this year to be awarding, for the first time, the significant contribution that suppliers are making. As the industry knows, suppliers perform a vital role in the construction process, and have a significant responsibility to behave in a considerate manner at all times to ensure they portray a positive image of the industry they represent."