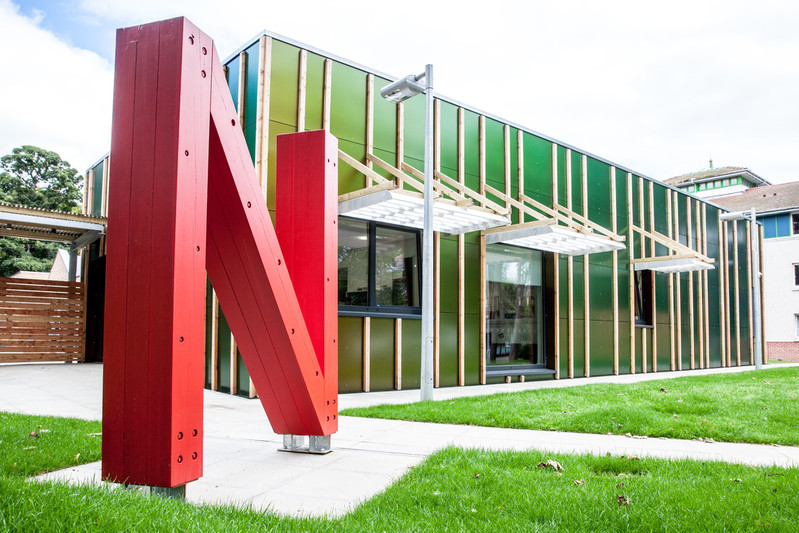 THE University of Aberdeen's Rocking Horse Nursery has been recognised for its energy efficient design after winning a sustainability award.
The University scooped the Large Institution Award in the built environment category of the Green Gown Awards, which recognise sustainability initiatives by UK-based educational facilities.
The University of Aberdeen said the Rocking Horse building is the first nursery in Scotland and the first building at a Scottish university to be awarded Passivhaus (Passive House) certification in recognition of its energy-efficient design concept. 
The design is said to use very little energy for heating or cooling, and combines indoor space with external play areas.
Project sponsor and director of Student Life, Leith Forsyth, said, "Since it opened, the Rocking Horse Nursery has become a talking point in the region and has attracted visits from local authority teams, architects, planners, and nursery staff from across Scotland and beyond. 
"Not only this, but we have showcased the nursery's design through public engagement events and case studies, which help illustrate the unique challenges of this demanding project."
Professor Sir Ian Diamond, University of Aberdeen Principal added, "A key factor behind the university's success was our willingness to share knowledge about this completely new design concept, for which our team was commended by the judges.
"The Green Gown award adds to a growing collection of awards that the University has received in recognition of the nursery's innovative design, and I'd like to congratulate the project team on yet another success."