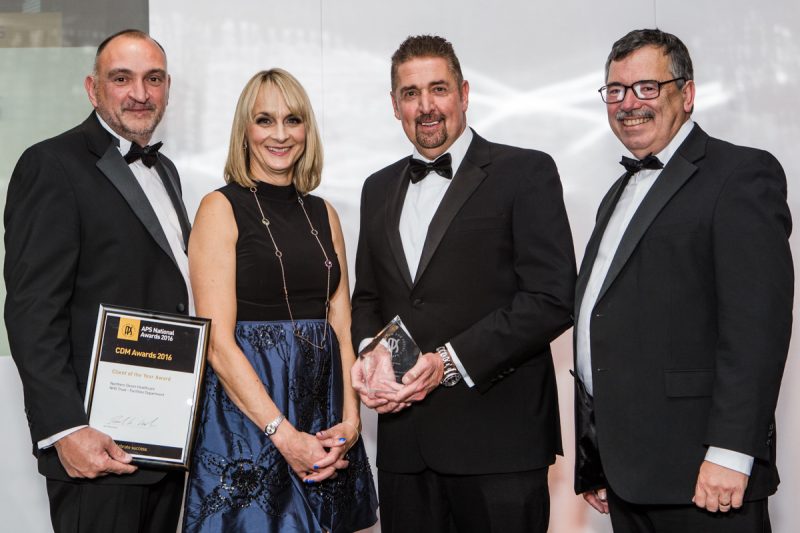 THE ninth annual APS National Awards resulted in a number of organisations being awarded for work in construction design risk management.
Held in London, the ceremony, which was organised by The Association for Project Safety (APS), celebrates the best in health and safety risk management. The event was hosted by TV journalist Louise Minchin. In total, awards were handed out to 10 national winners which also included the National Student Designer Awards.
Lesley McLeod, CEO of the APS said, "(The Awards) underpin the critical role the APS and its members play in improving the well-being of everyone who works in construction ensuring Britain's building professionals can work safely and without risk to their health.
"As the country moves to renew and rebuild its infrastructure the APS – and tonight's winners – will work hand-in-hand with government and our partners to deliver first class projects while forcing down the human cost."
Headline sponsor Jody Kennedy, MD of Construction Safety UK added, "The APS National Awards are an important opportunity for the design and construction industry to acknowledge the many achievements that have taken place this year in health and safety risk management."
Richard Wilks, APS board member and former APS President added, "The Awards ceremony is as much about making sure sector peers have an opportunity to see the best work in our industry and be inspired by it.
"By showcasing the work of the shortlist and winners, we're providing the whole industry with a benchmark of excellence to work towards. It's about collaboration – working together to set standards and raise performance."