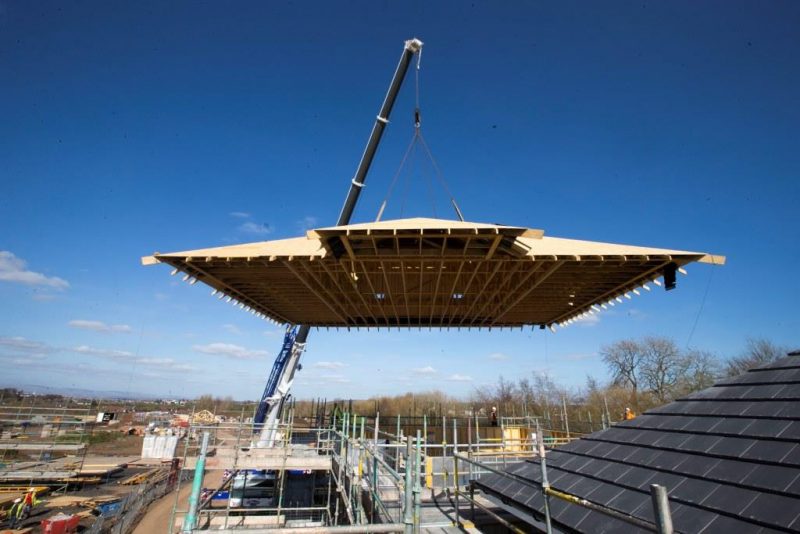 Mactaggart & Mickel Timber Systems has secured its first global and European quality accreditations.
The group's timber division has been awarded the ISO 9001 certification – an internationally recognised quality management standard. In addition, it has also achieved the European CE mark accreditation for the manufacturing of its open web joists.
Stuart Douglas, general manager at Mactaggart & Mickel Timber Systems said, "At Mactaggart & Mickel Group we encourage a culture of excellence, supplying customers with a level of professionalism and expertise that has earned us a reputation for the utmost quality. Gaining the ISO 9001 and CE marking standards further reinforces our commitment to demonstrating the highest of standards.
"Although CE marking is not mandatory for all timber frame products, we endeavoured to meet the conformity assessment requirements to guarantee quality assurance for our open web joist product. Using both of these certifications gives our customers even greater peace of mind that they are receiving consistently high quality products and services."
ISO 9001 accreditation is based on satisfying a number of quality management principles, including strong customer focus, the motivation and implication of top management, the process approach and continual improvement.
The European CE marking standard demonstrates that the manufacturer has ensured products meet EU safety, health and environmental requirements, complies with EU legislation and follows product manufacturing guidelines.