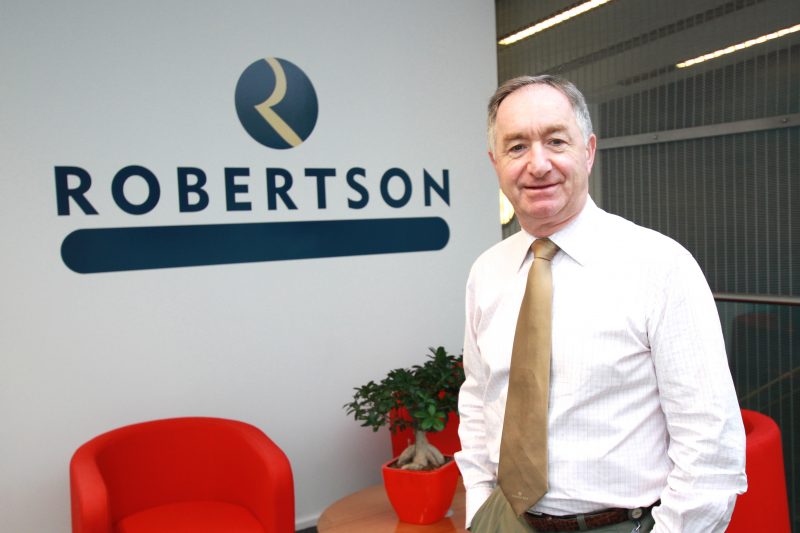 ROBERTSON Group has announced record trading in its 50th year.
The Stirling-based group infrastructure and construction group delivered turnover of £453 million in the year to March 2016 while profit before tax rose 81% to £21.4 million.
Robertson said it has seen "continued and sustainable growth" across all 19 of its infrastructure-based businesses, most notably in its construction, housebuilding and Partnership Homes divisions.
The group has secured a wide range of contracts including the new £330 million Aberdeen Exhibition and Conference Centre. Robertson has also grown its Partnership Homes business, which has secured contracts to deliver over 2,500 homes over the next five years in Scotland. 
Additionally, Robertson Homes has also enjoyed success in private housing development and has increased its units sold in the year by 65%. The Homes business has started new developments in Dunbar, Strathaven and Mid Calder in Central Scotland and is currently operating on eight live sites.
The group employs nearly 2,000 people across the UK, having increased employee numbers by over 600 in the last 18 months. Robertson expects this figure to grow by a further 5% in the year ahead.
 Bill Robertson, chairman of Robertson Group, said, "We are delighted with the continued progress across all of our 19 operating companies. The Group has now started delivering on its new five-year strategic plan with a strong focus on sustainability, innovation and productivity. The continued success of the Group will be based on generating sustainable and appropriate margins for any work undertaken. 
"Over the recent decades, direct employment and training by major players in our industry has fallen consistently to a point where the shortfall being made up by smaller companies and sub-contractors is no longer adequate to sustain a competitive but opportune market. The Group will continue to focus on higher margins and believes its commitment to direct employment, young people, apprenticeships and training will facilitate this process.
 "Due to the changing source of funders in our market the Group Board also believes that healthier margins in our sector will be a requirement of participation by funders to major projects and businesses. Our Group companies therefore will continually focus on a growing return on capital and improving risk profile in our projects in preference to growth in volume Indeed, in construction, if the intended project bank account process promoted by the public sector is pursued across the industry, the additional profit element required to operate such a scheme will require a rebalancing of margins within the industry."