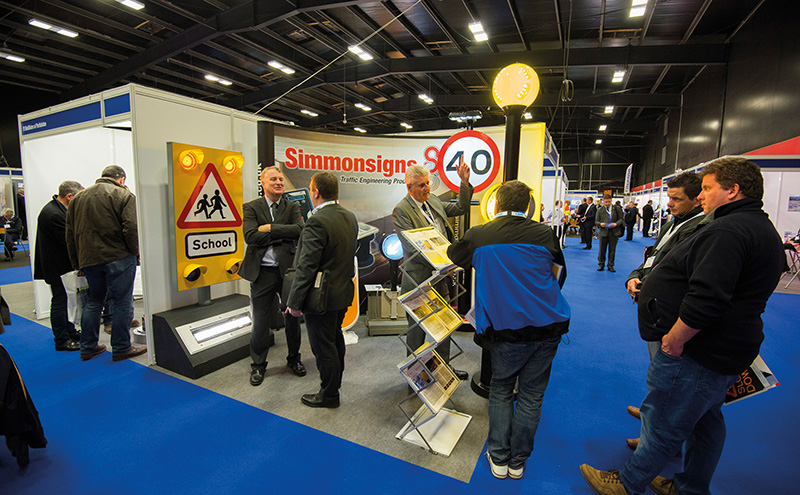 ROAD Expo Scotland, the country's only exhibition and conference dedicated to the road network, returns to the Royal Highland Centre in Edinburgh on November 2-3.
The annual two-day event will, for the first time, feature two conference theatres – the long-standing Transport Scotland and SCOTS (Society of Chief Officers of Transportation in Scotland) conference theatre and the new Transport Network conference theatre.
"It's really about two things – it showcases the very latest innovations in technology and equipment in Scotland and the rest of the UK to Scottish delegates and secondly, it delivers the latest thinking, debate and discussion in our seminars," said Adrian Tatum, group editor of Surveyor magazine and event manager for Surveyor events.
He continued, "It's the only event of its kind in Scotland so it's the only event that really focuses on local and strategic road management.
"It's a chance for people to learn from each other, so there will be local authorities presenting their own ideas and what they've done so far but it's also interesting because it gives them an opportunity to see what's been done on the strategic network and learn from that."
A recent Audit Scotland report said that "urgent action" is required on Scotland's road network and Adrian agreed. He explained, "I think, generally, local roads have missed out. For me, it's finding different and innovative ways of gaining access not only to essential funding but other ways of funding roads.
"If you think about Scotland, specifically, it's the same problem – not enough money is being invested in local roads.
"The (report) mentioned an urgency and there is an urgency – if we don't deal with certain roads now, in a few years time they'll have to be put out of action."
Speaking on the Transport Scotland and SCOTS conference theatre, Adrian said the event will cover "all sorts of issues in the industry, from devolution to how we pay for our roads in the future, how we pay for transport in the future, how is that transport managed, how is it going to be managed differently in ten years to how it is now and, more importantly, how are we going to pay for it and who should pay for it".
He continued, "One of the things that we wanted to look at is the transport agenda – how are we going to pay for our roads in the future and how are we going to manage them? One of the sessions that we do have is about unlocking the potential in transport services in Scotland."
The new Transport Network conference theatre will focus on extreme weather on day one.  Adrian said, "We'll be delivering a number of presentations looking at how local authorities and other key organisations manage that process when it happens; both the proactive and reactive response to flooding and extreme weather."
Day two will cover intelligent transportation systems (ITS) and the future of ITS technology and "how that might help manage the road network and make it more efficient and effective in terms of traffic flow, but also safer for the public and for road workers".
Adrian added, "It's about sharing best practice, that's the biggest thing about our seminars – it's delivering something that people can learn from and take forward to their own businesses or local authorities."
Those wishing to attend can register for free via the Road Expo Scotland website – www.road-expo.com.