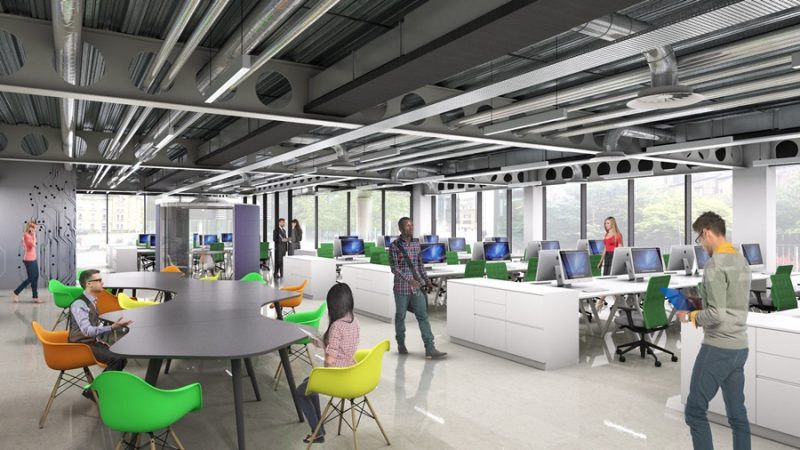 EDINBURGH'S largest single office building is being refurbished to meet "unprecedented" demand as vacancy levels in the city hit a record low.
One Lochrin Square, the former site of Scotmid HQ, is due for completion in December.
JLL said vacancy levels across the capital have fallen to 4.7% this year, a 17% drop compared with the same time last year.
Set over five floors, UBS Asset Management, on behalf of One Lochrin Square's owners, is creating a larger entrance and reception as well as undertaking a speculative 'defurbishment' on the ground floor – a new property trend which provides "stripped back, attic style office accommodation to attract TMT occupiers". This is common in London but has never been delivered in Edinburgh.
JLL said the four upper floors will be finished to a traditional landlord's Grade A specification.
Craig Watson, Director at JLL in Scotland said, "One Lochrin Square's owners have seized the opportunity to reposition the property within Edinburgh's changing business landscape by providing an open plan finish which has never been speculatively delivered before in the city. With 30% of Edinburgh office space take-up so far in 2016 accounted for by the TMT sector, followed closely by Professional Services with only 21% of the market, this refurbishment will ensure that the property stands out from the competition and appeals to some of Edinburgh's younger and more dynamic sectors such as TMT."