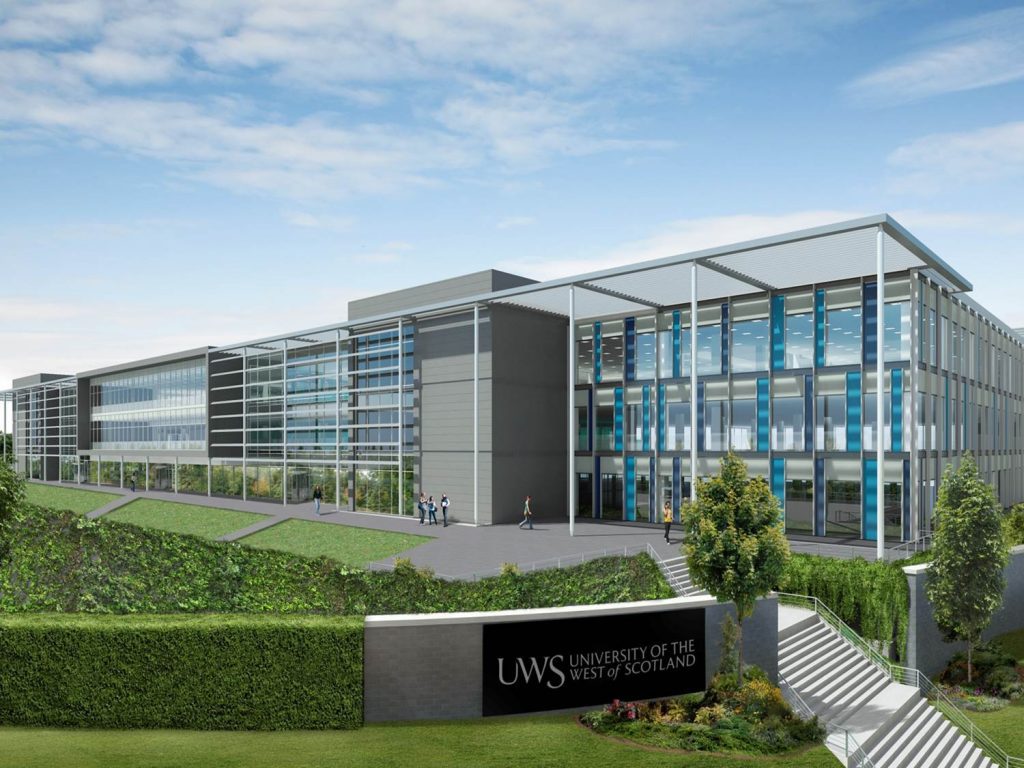 The University of the West of Scotland (UWS) has announced the completion of the formal contract signing for a new "state-of-the-art" campus in Lanarkshire.
UWS has partnered with South Lanarkshire Council to deliver the 38-acre campus at Hamilton International Technology Park (HITP), located two miles from the existing UWS Hamilton site.
The campus aims to offer "a truly 21st century learning environment" with "innovative" teaching and learning facilities and labs, according to UWS. The campus will also feature social spaces, residential accommodation, sports facilities and a student union.
It also aims to be one of the UK's 'greenest' education environments, with "carbon neutral buildings incorporating sustainability features such as 100 per cent renewable power".
Eddie McAvoy, South Lanarkshire Council leader, said, "This is a very important day for Hamilton and for South Lanarkshire. Having UWS commit to the town is a major achievement, and now that we have the details of their plans to create one of the UK's greenest eco-campuses, the benefits of keeping the University here are clearer than ever."
Professor Craig Mahoney, principal and vice-chancellor of UWS, commented, "Our new campus marks a significant stage in the development of UWS and will be a major boost for Lanarkshire bringing exciting social and economic benefits, as well as creating the go-to study destination for students from across Scotland, the UK and further afield.
"We have plans to deliver some of the most innovative learning spaces in the UK and look forward to working with our partners to make this highly ambitious development a reality."
Professor Mahoney added, "We look forward to commencing the work on site and realising the dream of establishing a stunning 21st century learning environment for our students, staff and stakeholders in Lanarkshire."
UWS and South Lanarkshire Council have agreed that once the new campus is complete, the current Almada Street campus will be the focus of a "large-scale regeneration project giving an opportunity to stimulate growth in the area".
Construction is set to begin in November with the campus opening to students by 2018.