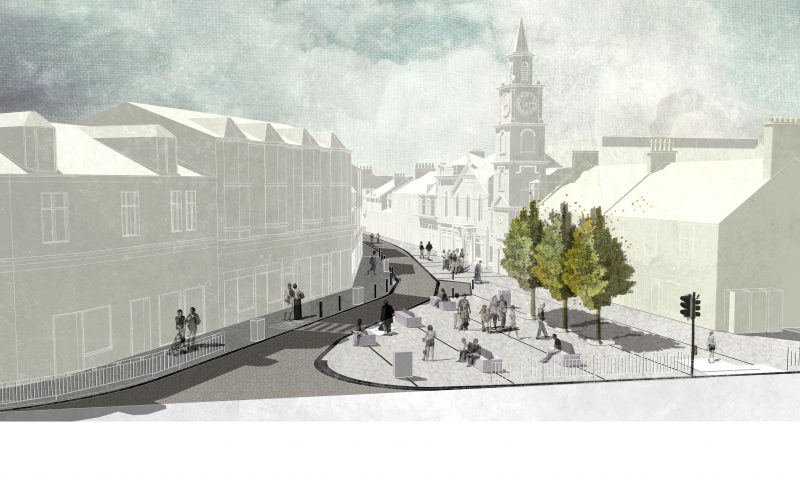 A regeneration project to enhance Saltcoats town centre is underway.
Designed by Austin-Smith:Lord on behalf of Irvine Bay Regeneration Company and North Ayrshire Council, the project is set to create a new, improved public realm on Countess Street, the "strategic artery" which links the town's main railway station with a key retail area on Dockhead Street.
The enhancements will also create an improved environment for the Town Hall, which has been a feature of Countess Street since the 1890s.
 The Saltcoats Town Centre Public Realm project is part of the Saltcoats Town Regeneration Plan.
Councillor Jim Montgomerie, local member for the Saltcoats and Stevenston ward and Cabinet Member for Place explained, "These public realm works mark another major milestone in a vitally-important regeneration project for the town of Saltcoats. The town hall and Countess Street are central to the history of the town, and their revival is something the local community has long wished to see."
Siobhan Vernon, associate at Austin-Smith:Lord added, "We are proud to be working with Irvine Bay Regeneration Company and North Ayrshire Council on creating this high quality public realm which will help animate Saltcoats town centre to the benefit of local citizens, businesses and visitors now and into the future."
The project is expected to complete in Spring 2017.