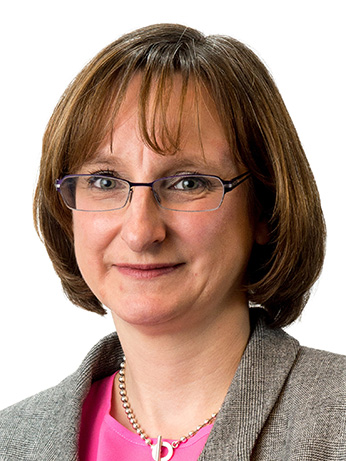 By Shona Frame, partner and construction legal specialist at law firm CMS
WHAT does Brexit mean for the future of Scottish construction? This really is the $64,000 question or, perhaps more appropriately, the £21.4 billion question as that is how much the sector contributed to Scotland's GDP last year (Source: Scottish Enterprise).
While the EU has had a direct impact on key legislative areas affecting the construction industry, how or if these might be altered once the UK ceases to be a member state is far from certain at this stage.
The first point to make is that nothing will change in the medium term. The Brexit negotiations will take at least 2-3 years and possibly longer as they are likely to be conducted with great caution with the UK Government seeking to limit any potential damage to UK business interests.
Secondly, the important EU-driven areas of legislation such as employment law, health and safety and environment, all of which have a direct bearing on companies within the construction industry, are unlikely to suddenly change overnight once the UK has withdrawn from Europe.
In terms of employment law, the construction industry, in common with others, is subject to legislation in relation to equal pay, working hours, agency workers and, more recently, the Modern Slavery Act 2015.  Many of these laws have come into effect after hard fought campaigns by trade unions and other organisations. While a future UK government could potentially water down the rules in these areas, the political consequences they could incur might deter them from doing so.
Meanwhile the UK's track record in health and safety has consistently outstripped other member states and we now have one of the lowest rates of fatal injury in the workplace across the EU. We are therefore unlikely to take any steps to relax these measures and I would expect this area to be largely unaffected by our EU exit.
Likewise, other important and relevant EU-driven rules on procurement, where the UK has often exceeded Brussels-driven directives, as well as bribery and corruption and competition have been broadly seen as positive developments and are also less likely to be altered.
The UK and its construction industry has also been subject to a raft of EU-driven legislation governing sustainability and environmental issues, including the European Urban Waste Water Treatment, Waste Framework and Renewable Energy directives.
These measures are not likely to be reversed as they are seen to have wider environmental benefits but it does remain to be seen whether future EU initiatives will be embraced by the UK in the same way.
One of the biggest issues for the construction industry is the free movement of people, a key tenet of the Leave Campaign which promised Brexit would mean an end to the rights of EU citizens to have unfettered access into the UK jobs market.
The potential of tighter immigration rules post-withdrawal, which appears to be highly likely, could put a real strain on employers who rely on a skilled and easy to access workforce.
In July the Civil Engineering Contractors Association survey found 43% of contractors reporting a dissatisfactory supply of staff while 34% said there was a lack of skilled operatives.
Clearly, if demand for labour outstrips supply, this will have implications on costs which will have a financial impact on many construction employers.
This is an important consideration for any firms currently bidding for work with a commencement date that is well into the future, by which time the labour landscape may have changed.
The ultimate impact of how Brexit will affect construction will, of course, only be known once the UK completes its negotiations with the EU and its members. In that period and beyond there is also scope for the British Government to broker new trade agreements with other nations which could also have a direct impact on the sector.
In the meantime, a key consideration will be the moves taken by the UK Government to instil confidence in the construction sector.
The go-ahead for the Hinkley Point power station as well as clarity on other infrastructure projects, such as the Scottish Government's recent £100m infrastructure spending announcement, and further initiatives to increase housing supply will bolster confidence in the construction sector which plays a key part in the nation's economic health.