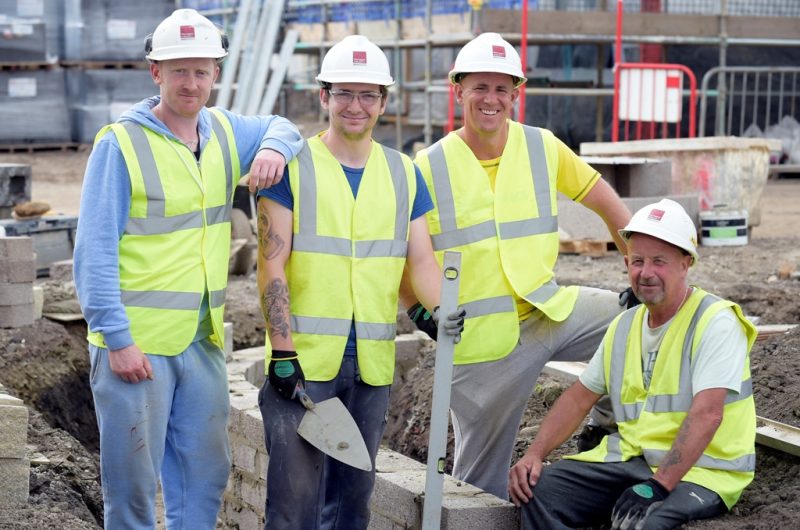 SCOTTISH construction workers have been learning sign language to support a new apprentice who was born deaf.
Jack Benson, from Edinburgh, was shocked when he started bricklaying training to discover a group of Mactaggart and Mickel colleagues, who were going to be working most closely with him, had spent weeks learning basic sign language to help communicate with him at a site in Midlothian.
"I was nervous going for the interview and even more nervous on my first day. When the crew started to sign I couldn't believe it. It was great and really helped to build my confidence," Jack said.
He has a pager that alerts him to heavy plant machinery or vehicles moving on site. It also displays messages if there is an emergency, or the site manager wants to see him or send him details about jobs.
Other adaptations include a fire alarm which strobes and a 360-degree camera on the forklifts used on site.
The colleagues who learned British Sign Language (BSL) now use it on a regular basis. Jack added, "People sometimes write things down and that is good, but I lip-read a lot of the time and I have noticed that people have become more gestural when they are talking to me, which is also good," he added.
Senior site manager Colin Thain said it was obvious that Jack just wanted the opportunity to work and learn, and says he is going from strength to strength.
"He is a hard worker and a very good apprentice who showed from the outset that he is keen and is always eager to learn new things," Colin explained.